The attendance of 41 shareholders resprensting 61,552,469 share, equivalent to 83% of the total number of voting shares. In addition, there are many representatives of SAIGONTEL from finance, securities and insurance organizations.
After more than 3 hours, the General Assembly has completed all the proposed programs and approved the following issues:
Report on the activities of the Board of Directors in 2017. Review the 2013 - 2018 term and propose the 2018 business plan for the Board of Directors for the term of 2018-2023;
The report on business results in 2017 and the operation plan for 2018 of the Board of Management;
Report on the operation of the Board of Supervisors in 2017, summarizing the 2013 term and orientation for 2018;

The consolidated financial statements 2017 have been audited by the company Auditing and Services audited 2017;

Select auditing company in 2018;

Amend and supplement the Charter on organization and operation of Saigon Telecommunication & Technologies Corporation;

Internal regulation on corporate governance of Saigon Telecommunication and Technologies Corporation;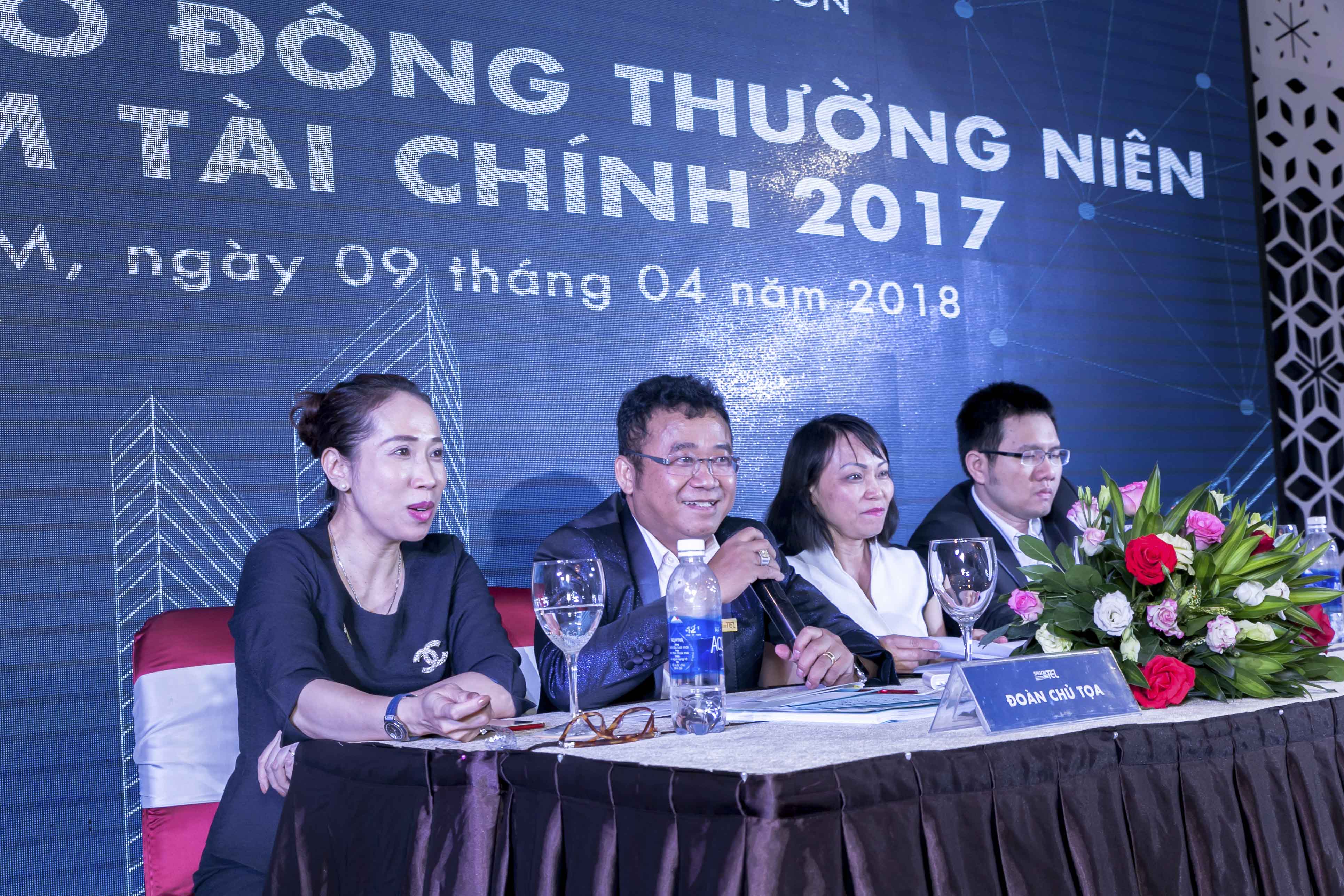 The presidium of the congress
The General Meeting of Shareholders elected the Board of Directors and Supervisory Board for the term of 2018 - 2023;
- Board of Director:
Mr. Dang Thanh Tam

Mrs. Nguyen Cam Phuong

Mrs. Nguyen Thi Suong

Mr. Le Nguyen Hoang Anh

Ms. Ho Thi Kim Oanh
- Supervisory Board
Mr. Phan Anh Tuan

Mrs. Le Thi Kim Nhung

Mrs. Su Ngoc Bich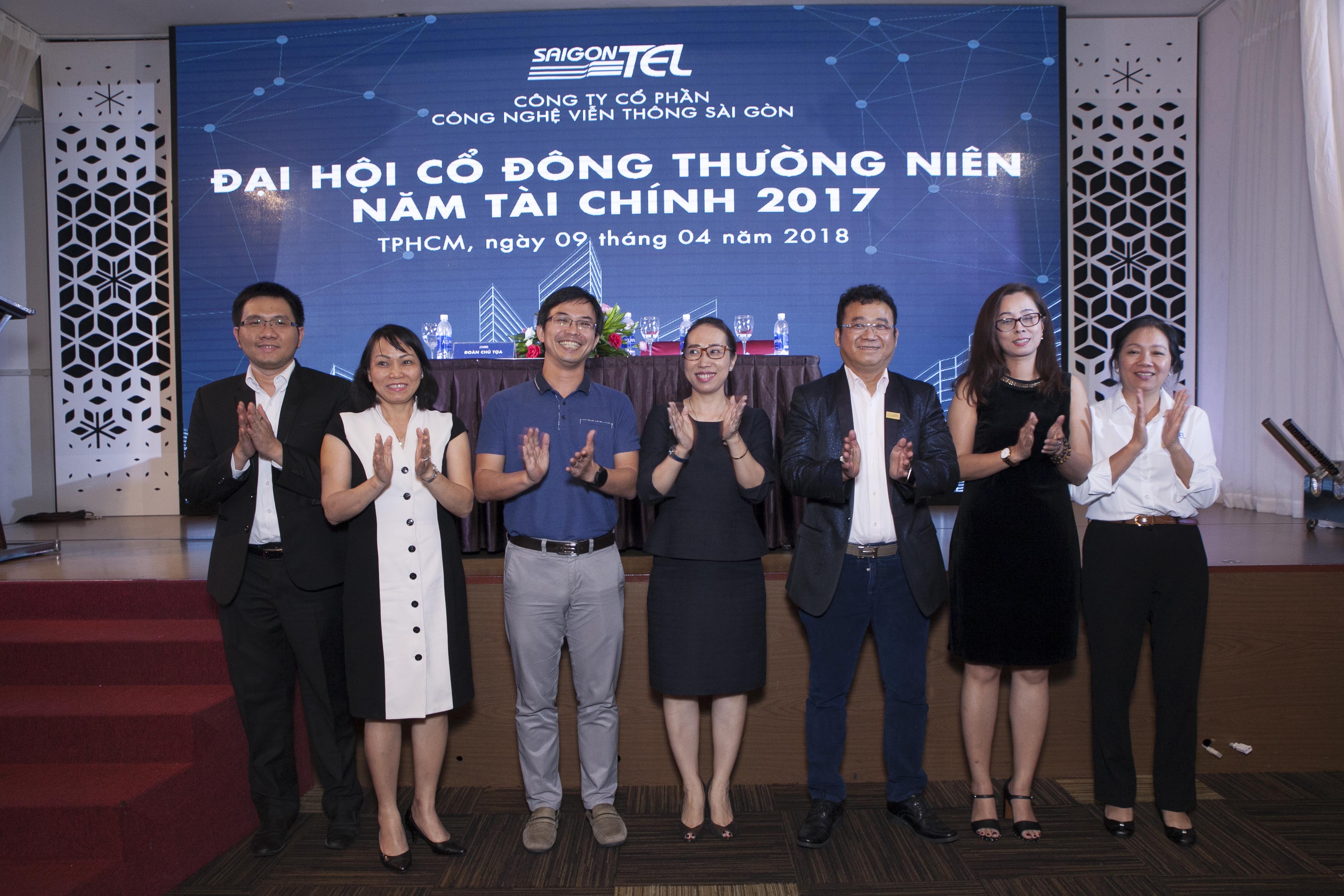 Board of Director and Supervisory Board 2018 - 2023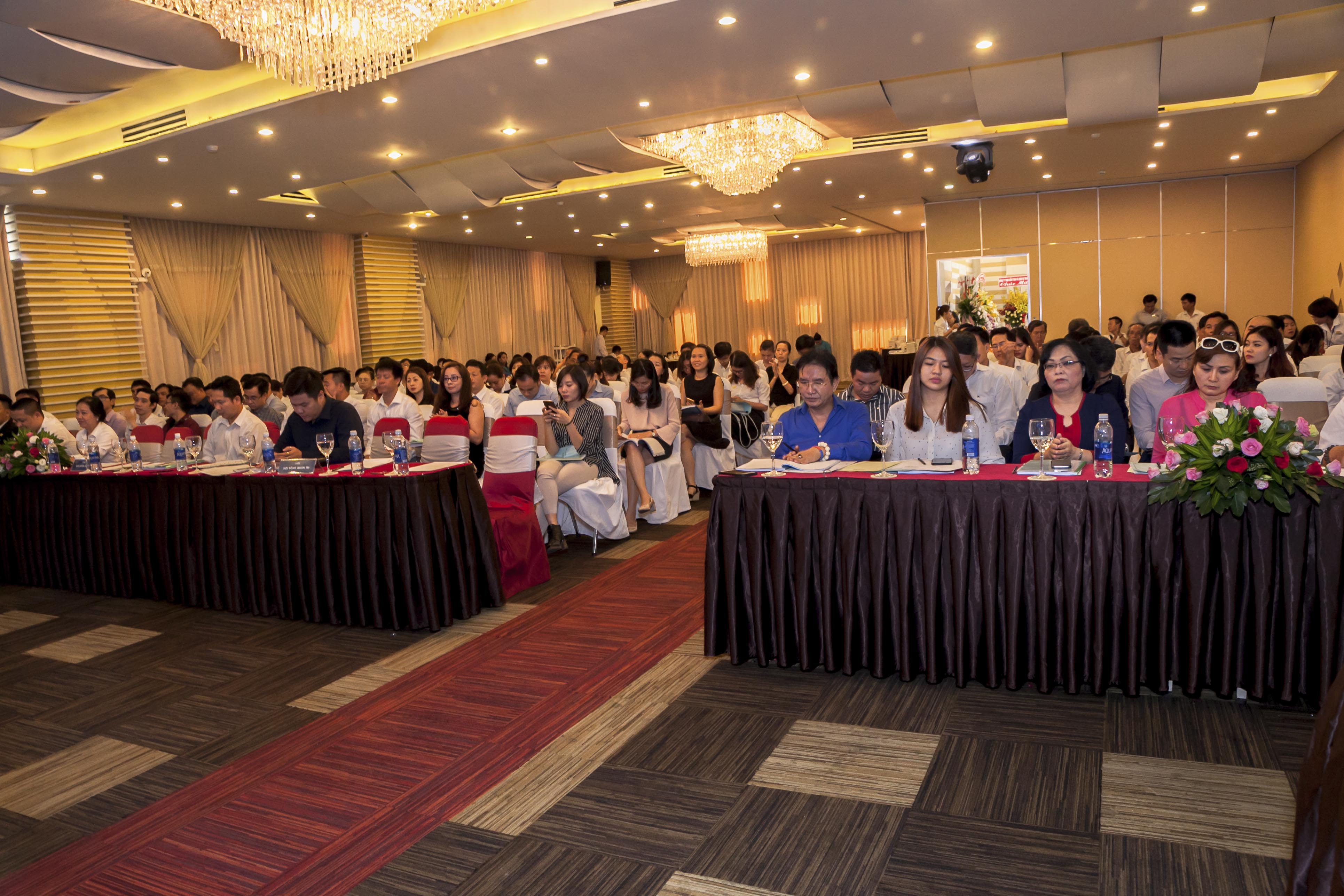 The overview of Annual General Meeting of Shareholders in fiscal year 2017
Saigon Telecommunications & Technologies Corporation (SAIGONTEL) has successfully held its annual shareholders meeting in fiscal year 2017. We believe that the Board of Directors and the Supervisory Board will fulfill their duties in the new term of 2018-2023.
PR Dept