Established in 2002 with the mission of providing telecommunications services and information technology in industrial parks of Saigon Investment Group. Over nearly 20 years of development, SAIGONTEL has built a complete portfolio of products and services and becomes a leading provider of infrastructure services in industrial parks. In 2017, SAIGONTEL officially established the International Telecommunication Service Center and became one of the prestigious international telecommunications service providers in Vietnam.
TELECOMMUNICATION
Data transmission service (WAN / Network Data Transmission Service)

Domestic :

- Point - to - Point Circuit

- Point - to - Multipoint Circuits

International :

- International Private Leased Circuit (IPLC)

- International Ethernet Private Line (IEPL)

- MPLS VPN (IP-VPN)

Internet Services (Internet Connectivity Services)

- Broadband (FTx) Service

- Internet Leased Line (ILL) Service

- International Internet Connectivity (IIC) Service

- IP Transit (IPT) Service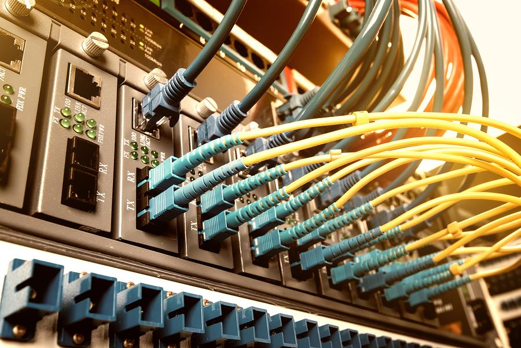 TECHNOLOGY
- Digital transformation

- Smart Industrial Park

- Investment in ICT infrastructure

- Smart Tourism Solution (Smart Tourism Tools)

- Smart Government Solutions (Smart GOV tools)

- Digital Payment

- Digital Healthcare Solutions (Digital Healthcare)

- Digital Education

- Voice & Collaboration - VC

- Security Solutions (Cybersecurity / Trust)
With the support of Saigon Investment Group (SGI), so far, SAIGONTEL has owned many customer - leading FDI enterprises in the world, investing in factories in industrial zones such as LG, GOERTEK VINA, LUXSHARE. ICT, FUHONG PRECISION COMPONENT. In addition, SAIGONTEL has close relationship with strategic partners that are major technology firms such as Oracle, LS Cable, NWC, Tente, Optorary, Cisco, Polycom and other national telecommunications service providers - leading international enterprises such as China Unicom Americas, Aipac, ANETCOM HQ, KDIGITAL; domestic telecommunications service providers such as VNPT, Viettel, SPT ...