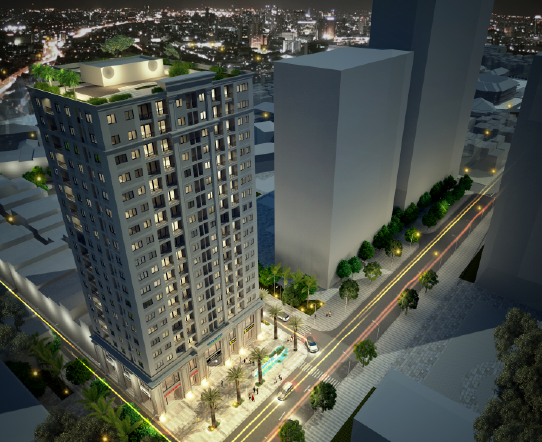 GENERAL INTRODUCTION
Saigon Telecommunication & Technologies Corporation - SAIGONTEL
Stock code: SGT - HoSE
(Head office: at Lot 46 Quang Trung Software Park, Tan Chanh Hiep Ward, District 12, Ho Chi Minh City; HCMC Representative Office: 12 Pham Dinh Toai St, Ward 6, District 3, Ho Chi Minh City; Northern Representative Office: No. 193 Trich Sai St, Buoi Ward, Tay Ho District, Hanoi; Bac Ninh Branch:) is a member of Saigon Investment Group ( SGI - Saigon Invest Group) - Vietnam's leading investment group in industry - urban - service complex development.
Established in 2002. SAIGONTEL, formerly a company providing telecommunications infrastructure services in the industrial parks of Saigon Investment Group, has changed dramatically in business strategy with development orientation. model "industry - urban - service". Accordingly, SAIGONTEL's 2020 business fields are divided into 3 main areas:
1. Industry: invest and develop industrial real estate projects (hi-tech Parks, industrial parks, industrial clusters) and infrastructure (traffic, seaport, etc.).
2. Urban: invest and develop urban areas adjacent to the Industrial Park; Social housing projects in the existing land banks of Saigon Investment Group (SGI) , contributing to stable work-life environment for experts, workers at the industrial parks. In addition, in big cities, SAIGONTEL also owns commercial high-rise projects with prime locations which are soon put in operation in the future.
3. Services: formerly known as a company providing telecommunication infrastructure – technology infrastructure services in the industrial parks of Saigon Investment Group, SAIGONTEL has expanded types of services to meet diverse demands of Customers and market such as: renewable energy, tourism – entertainment – resort complex…contributing to perfect the "Industry – Urban – Service" ecosystem of SAIGONTEL.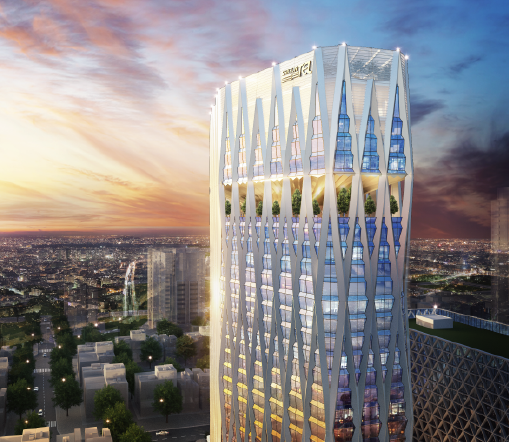 "SAIGONTEL COOPERATION - INVESTMENT - CONNECTION - DEVELOPMENT"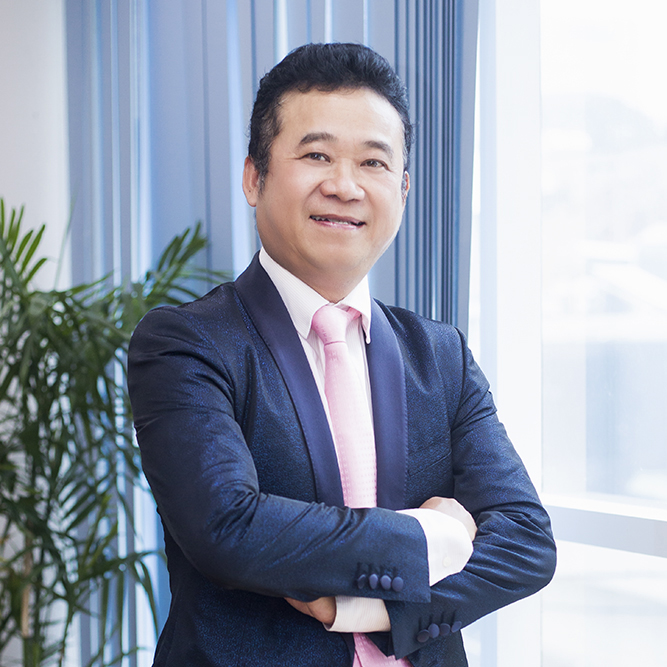 LETTER FROM CHAIRMAN
Dear partners,
First of all, I would like to act on behalf of Saigon Telecommunication & Technologies Corporation - SAIGONTEL, to send you respectful greetings, and wishes for health and success.
SAIGONTEL is currently one of the leading enterprises in the field of Telecommunications, IT and Communications in Vietnam.
Since 2018, SAIGONTEL has made strong changes to expand into the Real Estate sector with many projects officially launched in 2018. We have been achieving certain successes through steadfastness. and continuous efforts on the path of development.
Thanks to the solid support from Saigon Investment Group - SGI, SAIGONTEL always strives to develop, overcome all obstacles, at the same time focus on research and finding all new investment opportunities.
We are also especially grateful for your attention, help and cooperation since the early days of the company's establishment in 2002. Thanks to that trust, SAIGONTEL has gained a strong foothold as today.
Your continued cooperation, together with our continuous efforts, I believe that we can further expand our development capabilities for new products and services with high quality. ever higher and perfect.
Once again, we would like to express our sincere gratitude to all of you - our valued guests, and partners. Hopefully, with a close relationship that supports each other, we can share our success in the coming years.
LEADERSHIP
Member companies of the Board of Directors
Mr. DANG THANH TAM
Chairman of the board
Mr. DANG THANH TAM (born 1964) is a Marine engineer (Maritime University, Hai Phong), who worked at Saigon Shipping Company (1988-1996). He studied two more law majors, business administration and obtained a BA in Law, Bachelor of Business Administration, Diploma of Business Management from Henley School - UK.
He is a Vietnamese businessman, ranked as the richest person in Vietnam in 2007 and third in Vietnam in 2008, 2009 and 2010 based on his share value. He is the chairman of the board of directors, general directors of companies listed on the stock exchanges of Vietnam: Saigon Telecommunication Technology Company, Kinh Bac Urban Development Corporation, the company Tan Tao Investment and Industry.
In addition to his business, Mr. Dang Thanh Tam is also a Member of the National Assembly term XIII.
* Leaders of enterprises with many outstanding achievements:
Together with Tan Tao Industrial Park Joint Stock Company were awarded: Second Class Labor Medal in 2006, Third Class Labor Medal in 2001 with many Emulation Flags and Merits of the Prime Minister; Over the past time, Kinh Bac Urban Development Corporation - Joint Stock Company has had excellent achievements in their work and has been recognized and rewarded worthy: Awarded the Third Class Labor Medal at the age of 5 years old. . This is a very noble title for an enterprise that was only 5 years old; 7 consecutive years (2004, 2005, 2006, 2007, 2008, 2009, 2010) was awarded the leading emulation flag of the Government; Awarded many certificates of merit from the Prime Minister, Chairman of Bac Ninh Provincial People's Committee and Ministries of Central and local agencies; Being a public enterprise whose stock code KBC has been in the list of Top 10 most prestigious securities codes in Vietnam voted by Standard & Poor's (the world's leading financial evaluation organization of the United States); Kinh Bac Urban Development Corporation has also been honored to receive many prestigious titles and awards: typically the Top 10 Vietnam Gold Star Awards for 10 famous and leading brands in each industry. . KBC is the leading unit in the real estate sector of Vietnam and entered the TOP 10 of these awards; Awards for typical enterprises and businessmen of the three countries Laos - Cambodia - Vietnam; Gold Cup "Corporate Culture"; and is one of 23 businesses across ASEAN to be awarded the ASEAN Best Business Award 2010.
* Personal achievements:
Awarded the First Class Labor Medal; Labor Medal, Second class; Labor Medal, Third class; Recognized National Emulation Soldier Title; Awarded 3 Certificate of Merit from the Prime Minister; On the 76th anniversary of the Emperor's birth and the 20th anniversary of the coronation, Mr. Mitsuo Sakaba - Ambassador of Japan to Vietnam awarded the Emperor's Certificate of Merit and the Medal of recognition for his great contribution. into the development of the Japan-Vietnam relationship and becoming the only Vietnamese businessman ever honored to receive this noble award; Awarded many Certificates of Merit from Ministries, Branches, People's Committees of Provinces, Cities, Organizations and Associations; Recognized as a grassroots Emulation Fighter for many years and recognized as Provincial Emulation Fighter in 2008.
From 2003 up to now, continuously holding the title of typical Vietnamese Entrepreneur and Thanh Giong Cup; Selected by Vietnam Television Station as the typical Vietnamese businessman to interview and broadcast a 30-minute program on VTV1; Elected as Chairman of the Vietnam Gold Star Club, Co-Chairman of Vietnam - Japan Business Forum (a forum approved by the Prime Minister), Vice Chairman of Vietnam Economic Cooperation Development Association South - Laos - Cambodia, appointed by the Prime Minister of the Socialist Republic of Vietnam to be an Official Member of the APEC Business Advisory Council (ABAC), appointed as a member of the Senior Advisory Council. The Government's Post-WTO Action Program, and a strategic partner advisory member in the World Economic Forum (WEF GCC Partner member advisory board).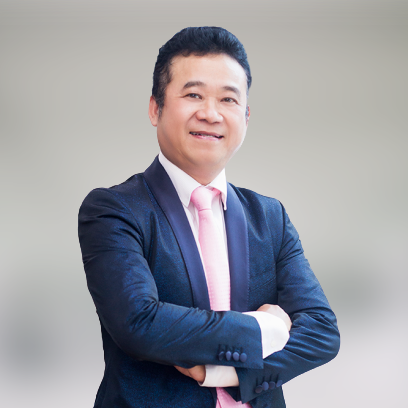 DANG THANH TAM
Chairman of the Board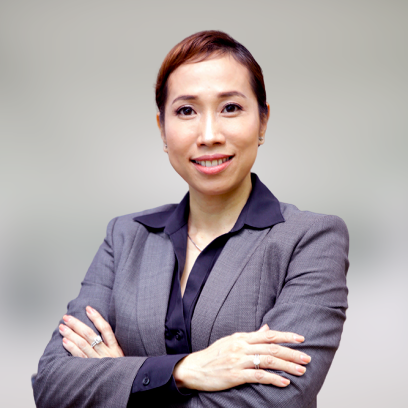 NGUYEN CAM PHUONG
General manager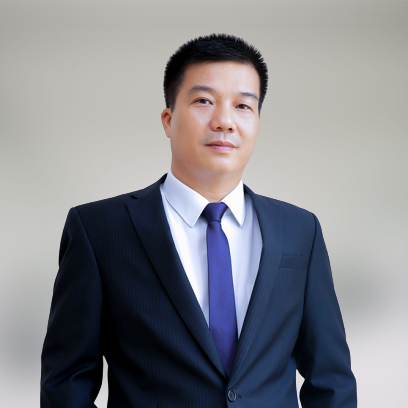 VU NGOC ANH
Deputy General Manager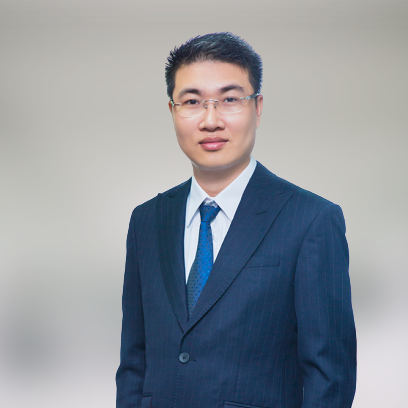 PHAM VAN LUC
Deputy General Manager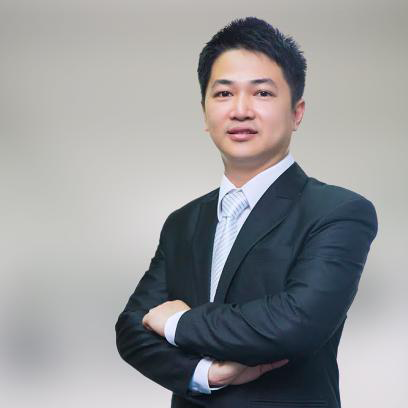 NGUYEN ANH TU
Deputy General Manager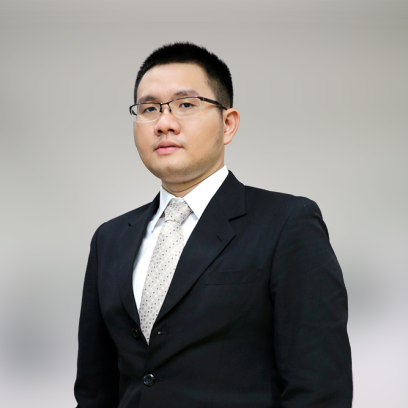 LE NGUYEN HOANG ANH
Deputy General Manager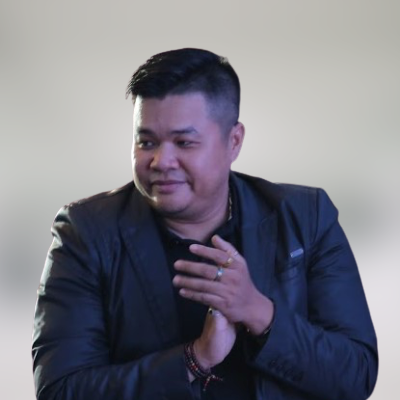 NGUYEN DANG KHOA
Deputy General Manager
Strategic Partnership