Recently, during the year-end charity at Te Do Pagoda (Go Vap District, Ho Chi Minh City), Staffs of SAIGONTEL in Hochiminh Office came together to bring joys to poor people in Ho Chi Minh City.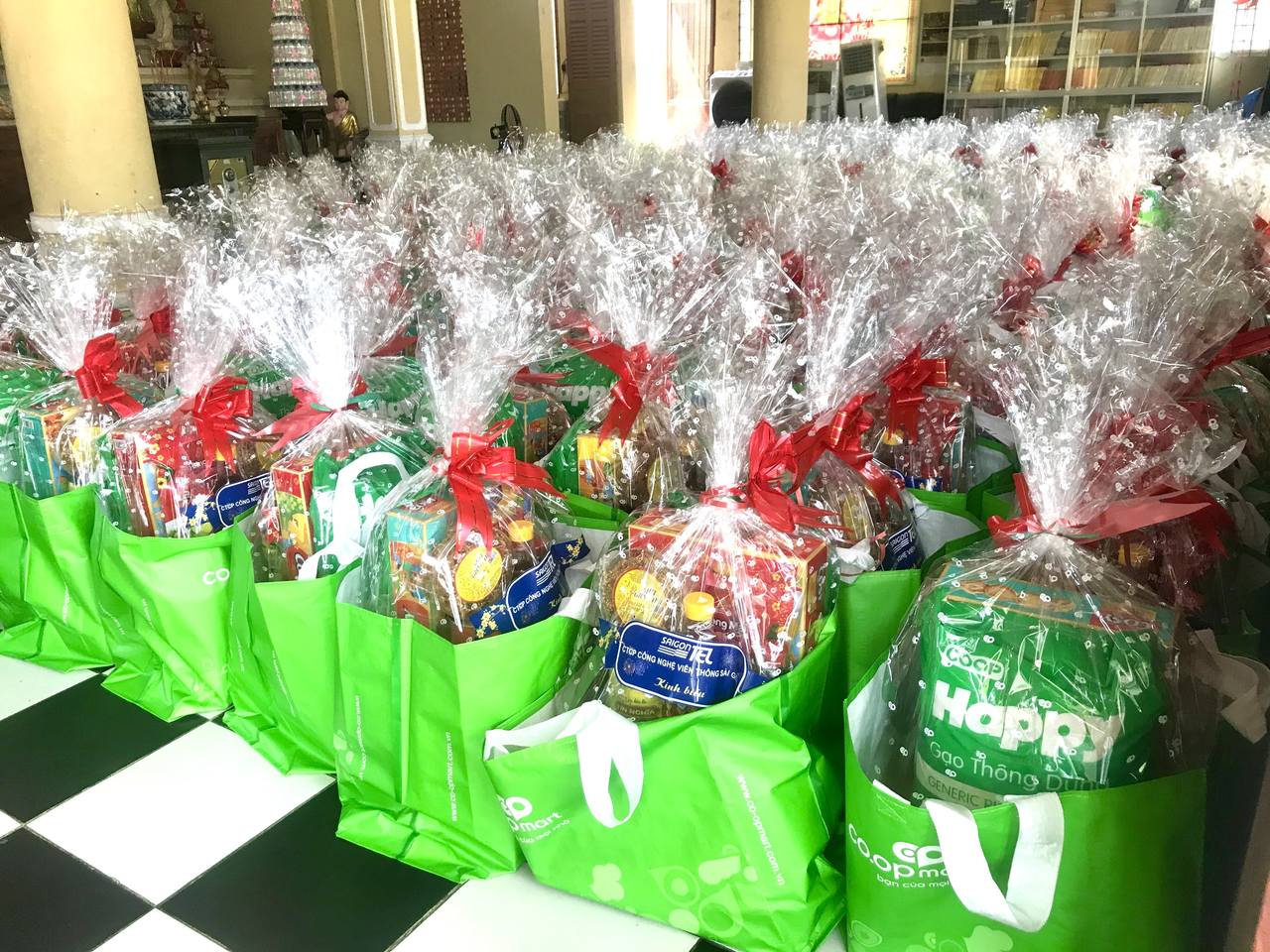 The ceremony of giving presents had the participation of Ms. Nguyen Cam Phuong - General Director of the company and her mother and nearly 10 staffs of Ho Chi Minh Office from the Human Resources, Administration, Accounting, Legal Departments.
Although the work at the end of the year is somewhat harder and busier, staffs still take the time to complete a meaningful gift-giving ceremony at Te Do Temple.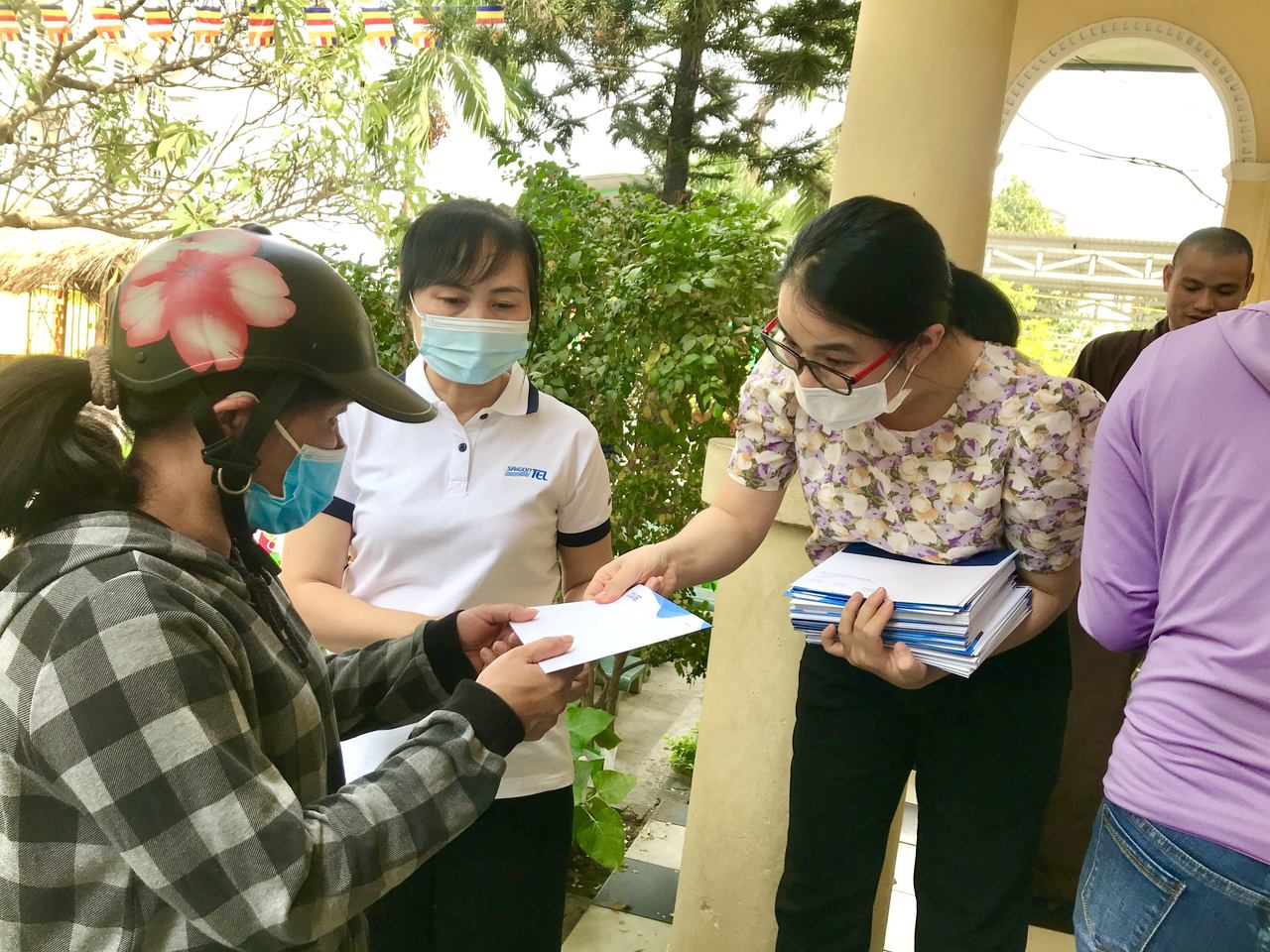 SAIGONTEL's employees gave presents to people
"Thank you guys"
"She received this gift, she was very happy, sorry, my dear!"… are touching words that the Communications Department has heard from relatives who have received Tet presents full of love and gratitude.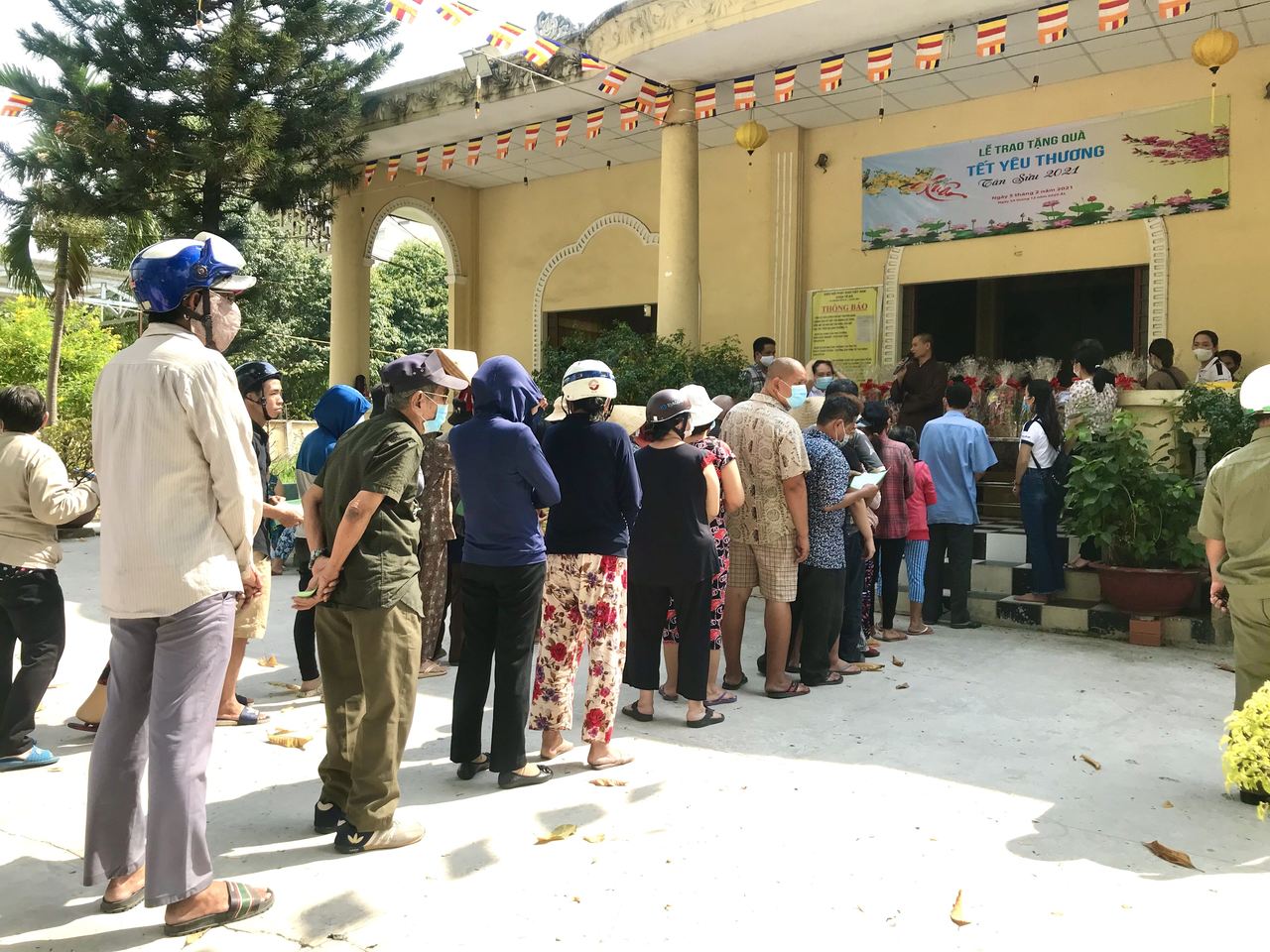 Poor households and families in difficult circumstances in Ho Chi Minh City were waiting in queue to receive presents at Te Do Pagoda (Go Vap District, Ho Chi Minh City)
When participating in many Tet charity activities together, every employee of SAIGONTEL GROUP has formed a spirit of kindness and humanity.
Communication Department.