On April 25th, at the Center for Culture, Information and Communication of Duc Hoa district, Long An Province, the charity program "For community's health" took place in collaboration with SAIGONTEL with many meaningful activities for workers in industrial zones and industrial clusters in the area.
The program is organized by Saigon Telecom Technology Joint Stock Company (SAIGONTEL) in collaboration with the Golden Lotus Advertising Commercial Joint Stock Company and Military Hospital 175.
Attending the program, on the side of Long An province were Mr. Nguyen Van Ut - the Provincial Party Committee Deputy Secretary, Chairman of the Provincial People's Committee; Mr. Pham Tan Hoa - Vice Chairman of Long An People's Committee and the leaders of 07 departments including: Department of Science and Investment, Department of Construction, Department of Natural Resources and Environment, Department of Culture, Department of Health, Department of Finance; Department of Justice and officials from the Standing Board of the Duc Hoa District Party Committee. On the side of SAIGONTEL, the program was attended by Mrs. Nguyen Cam Phuong - General Director and representatives of SAIGONTEL staffs. On the side of Military Hospital 175, there was Major Vu Son Giang, Deputy Director of Politics at Military Hospital 175.
Mrs. Nguyen Cam Phuong - General Director of SAIGONTEL took photos with representatives of the program organizers and the Misses and runner-ups
This charity event is organized to support the health, spirit and material well-being of the workers with free medical examination of 175 Military Hospital and the giving of 1000 gifts to 1000 workers and 60 cases with extremely difficult circumstances. It is known that the total value of gifts awarded in the program is nearly 900 million VND, of which, the value of SAIGONTEL's gifts is about 250 million VND.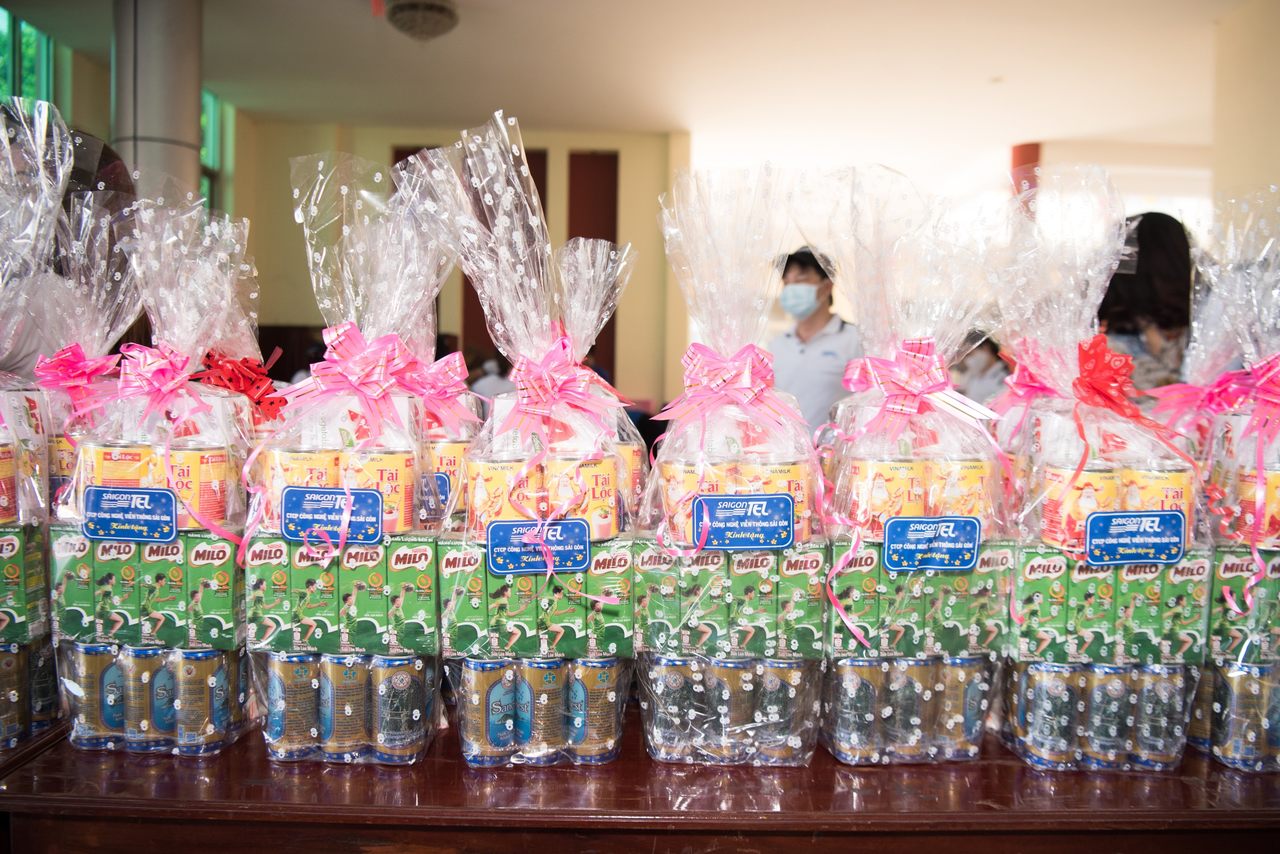 Gifts from SAIGONTEL company for workers in Duc Hoa district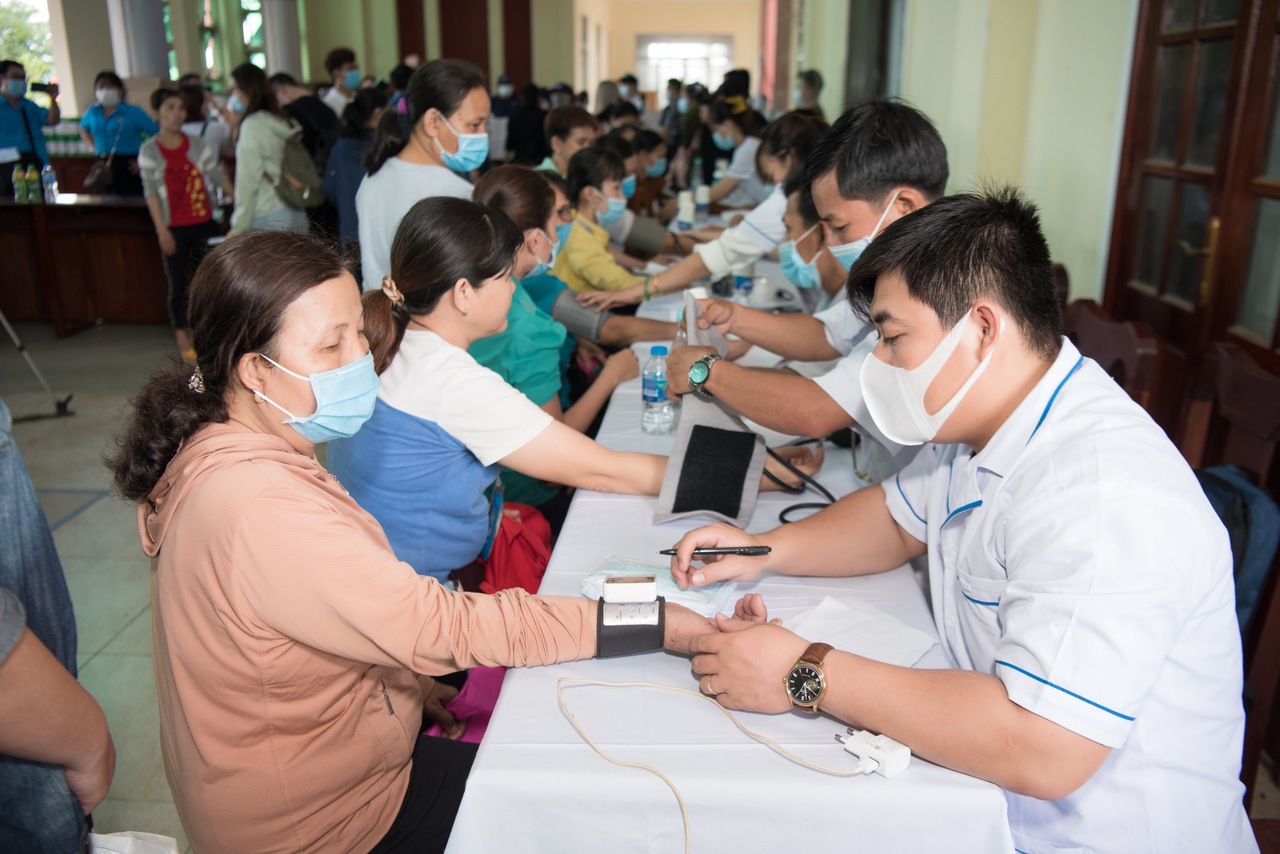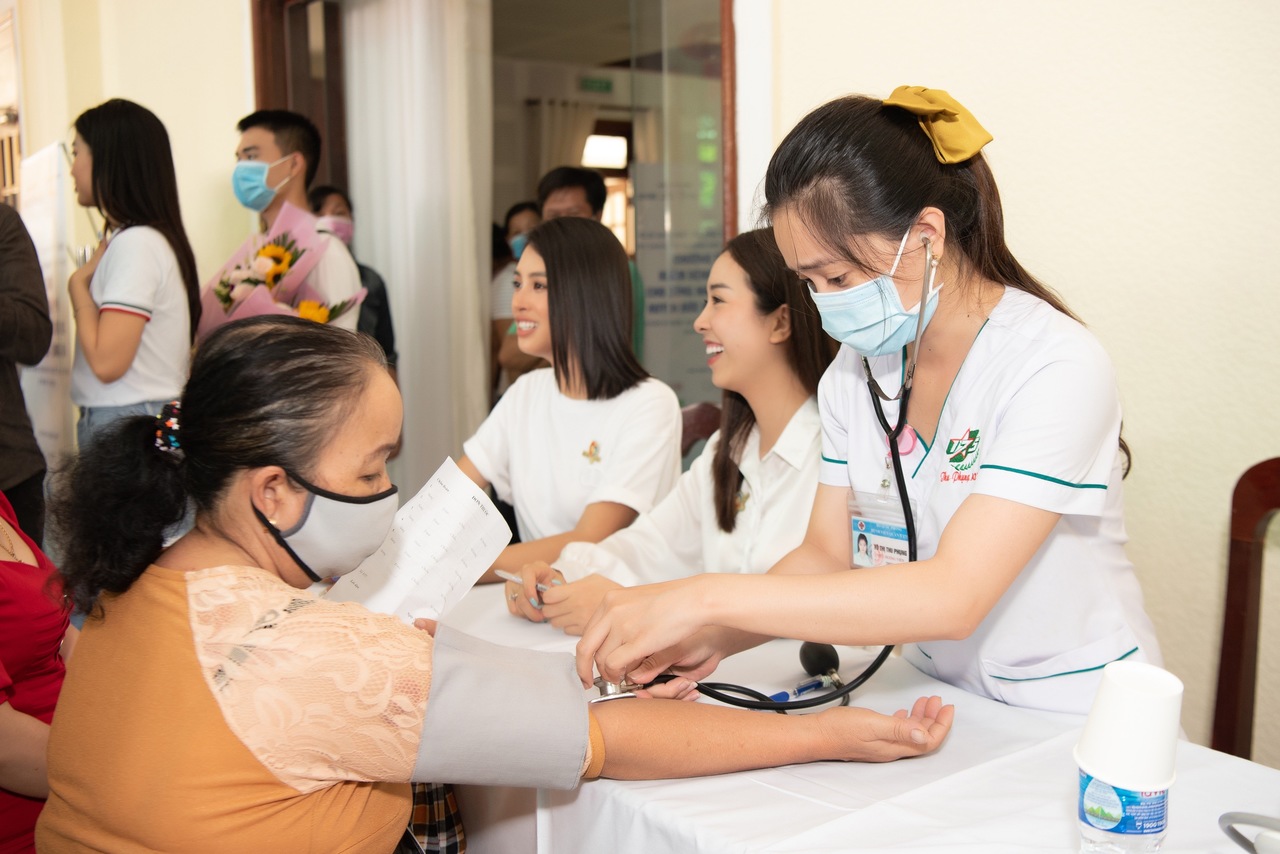 Doctors at Military Hospital 175 directly examine workers at the program
The program also had the participation of many Misses, runner-ups from Miss Vietnam, Miss World Vietnam contest: Miss Vietnam 2020 Do Thi Ha, Miss World VN 2019 Luong Thuy Linh, Miss Vietnam 2018 Tran Tieu Vy, Top 5 Miss Vietnam 2020 Phuong Quynh to spread and share to the community. The Misses and Runner-ups together gave gifts and participated in SAIGONTEL's activities.
Mr. Phan Van Giac - Chief Representative of SAIGONTEL in Hochiminh Office said: "SAIGONTEL is very pleased to accompany Long An province and Duc Hoa district in the program "For Community's health". Through the program, our desire is to wish all workers to have the best health, solid skills and contribute more to the society and Long An province.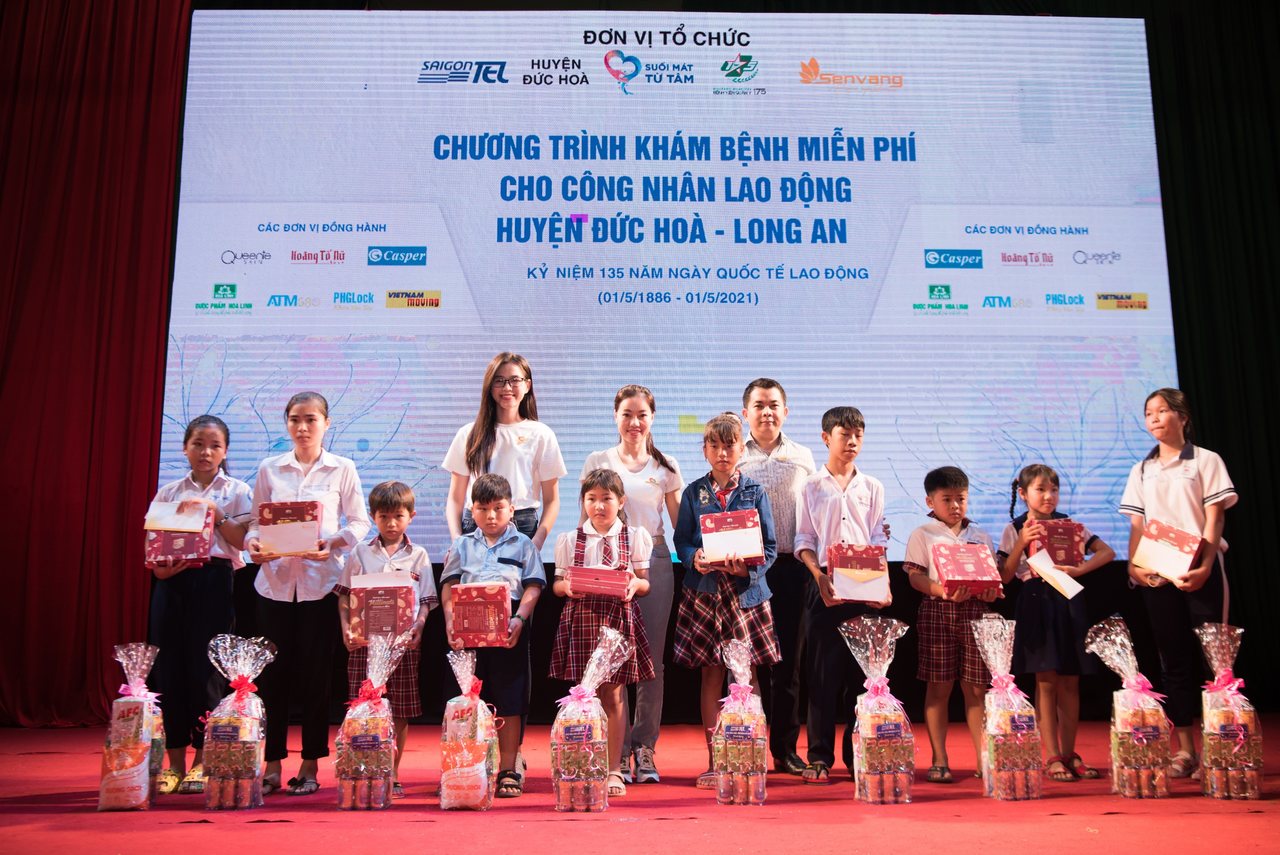 Mr. Phan Van Giac - Chief Representative of Ho Chi Minh City Office - Representative of SAIGONTEL presented gifts to the children of workers with good academic achievements.
Thanking for the noble activities of SAIGONTEL, Mr. Le Truong Chinh - Chairman of Duc Hoa District People's Committee shared: "In Duc Hoa District, there is still a part of workers who are very hard working. The kindness of the strong sponsors such as the Suoi Mat Tu Tam Club, SAIGONTEL, the Military Hospital 175 and the runner-ups cannot be quantified. First of all, it is very beautiful, it has deep compassion and humanity."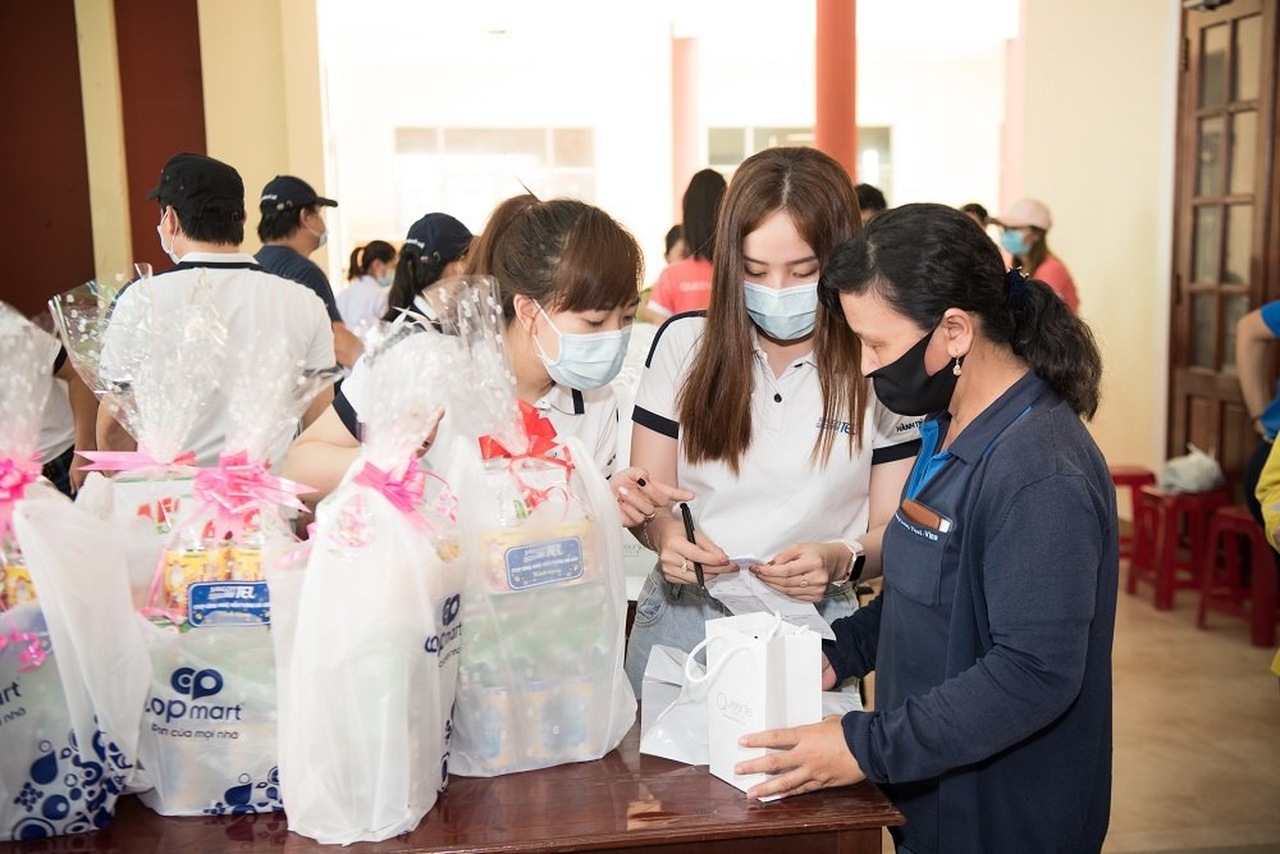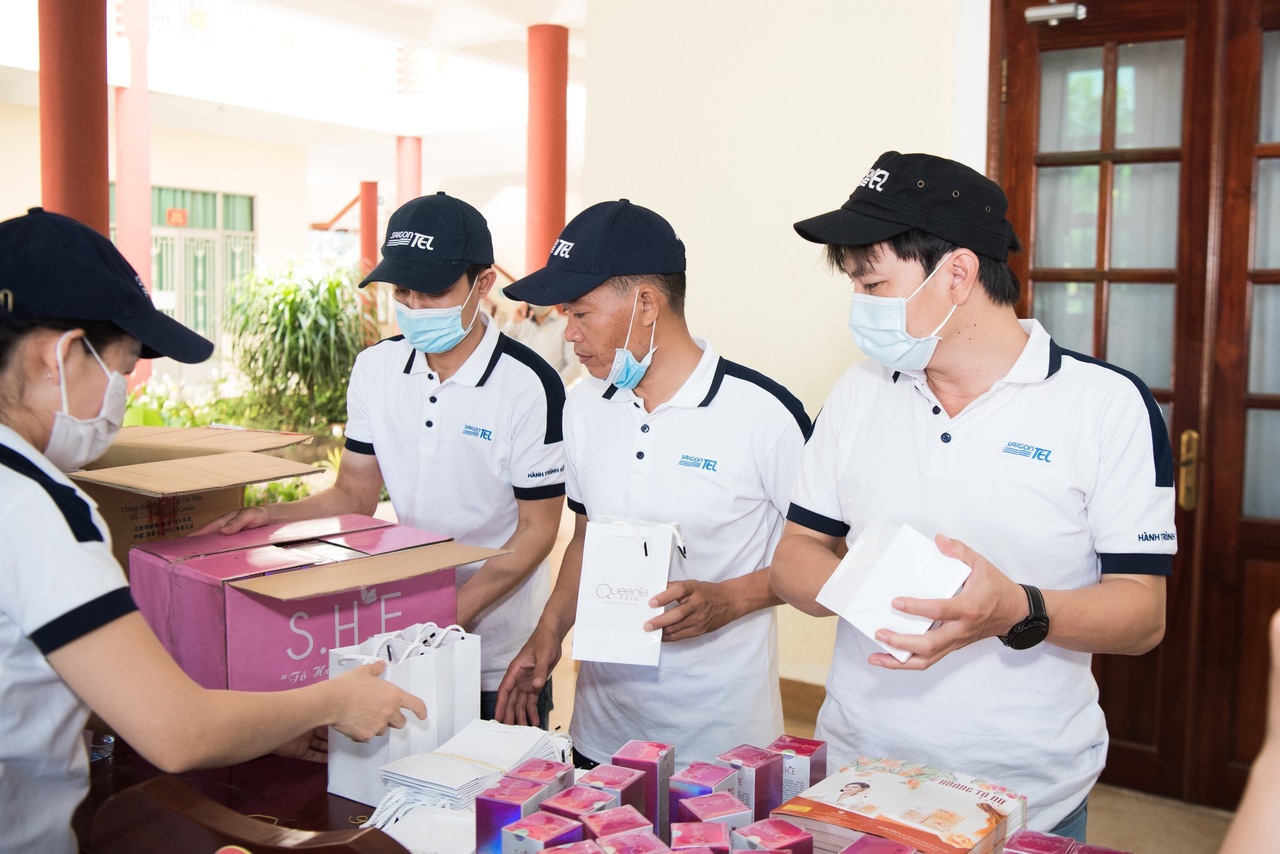 SAIGONTEL employees participate in supporting the program from morning to night to give gifts to workers.
Communication Department.