To grasp the need to approach and apply technological solutions in production and business processes. SAIGONTEL, MICROSOFT and TECHDATA co-organized the S.I.Z.E event with the hope of helping enterprises in the IPs to better understand the solutions as well as to shorten the time and costs of finding and evaluating the technologies Emerging.
Also in the event, SAIGONTEL cooperated with Microsoft on technology consulting and sold solutions directly to manufacturers in industrial parks invested or linked SAIGONTEL. Rather than just introducing smart applications to businesses, at the event, Microsoft, SAIGONTEL, TechData and other technology partners focused on the practical application of package management solutions to the management, Operates through the visual, dynamic experience counters. At the same time, publish policies dedicated to manufacturing enterprises in industrial zones.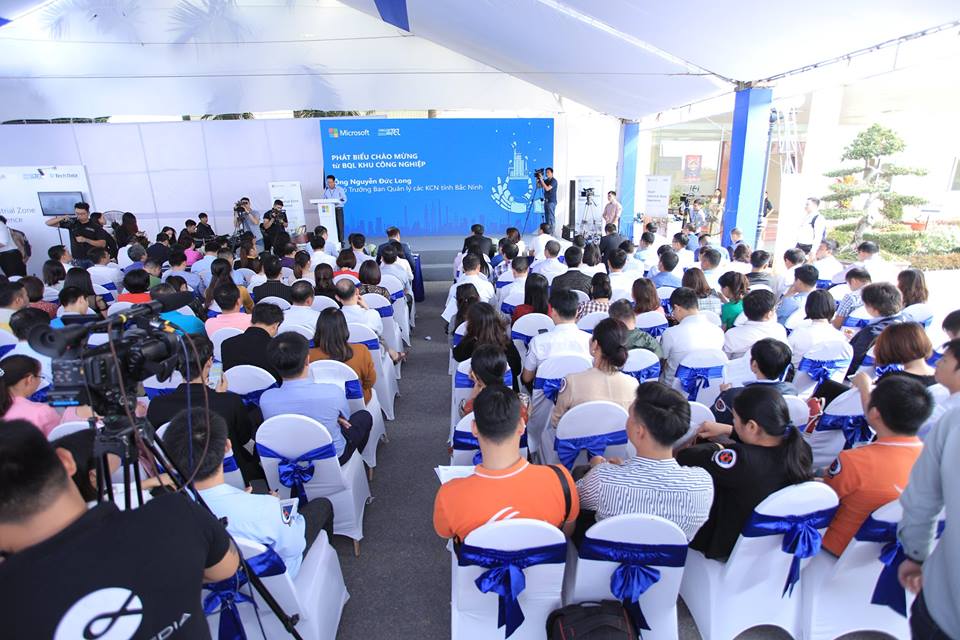 Exhibition overview
With the participation of more than 200 enterprises, the event of S.I.Z.E was successfully held and opened up many opportunities to develop enterprises in the industrial zone in the field of technology 4.0 in the future.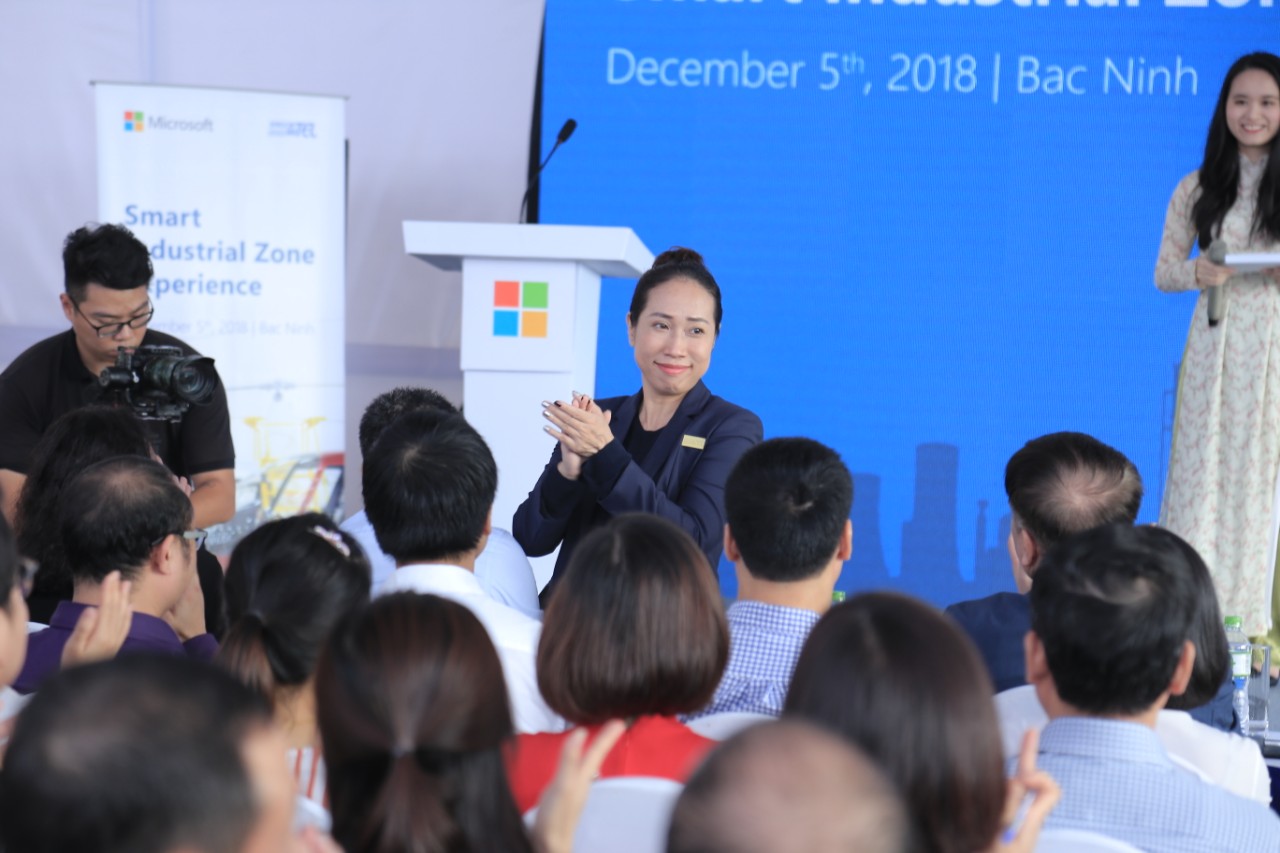 Ms. Nguyen Cam Phuong SAIGONTEL CEO attended the exhibition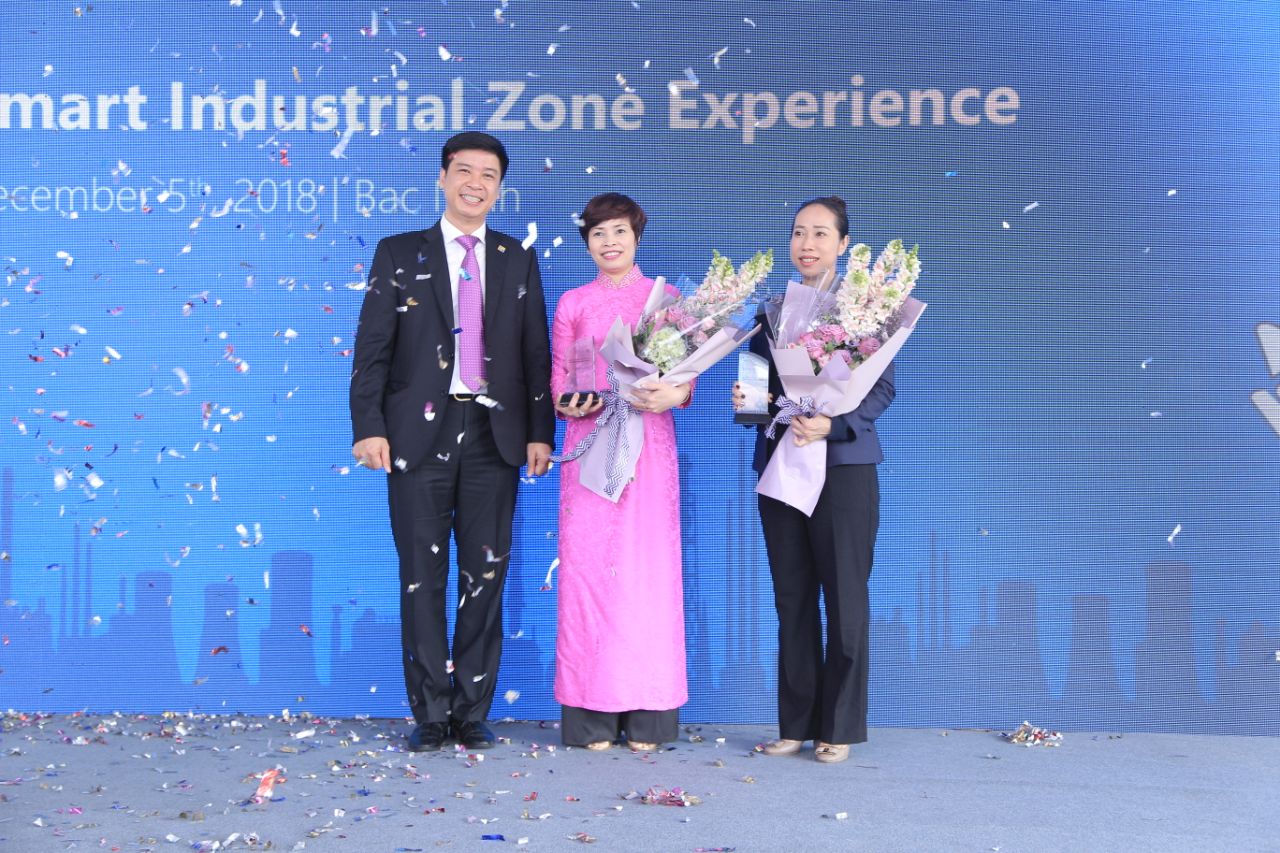 Mr. Pham The Truong - CEO of Microsoft Vietnam gave flowers and medals to SAIGONTEL and Tech Data partners
Besides SAIGONTEL, Microsoft and Techdata, the event also attracts major domestic and foreign technology firms such as GESO, DiCentral, New Ocean IS, Conera, 2359, Viettel, Phuc Binh, VPBO, TSG. The event also received the attention from the Departments, more than 30 television news agencies from central to local registration to participate and report.
Link update from the press:
https://www.tienphong.vn/kinh-te/ong-lon-microsolf-hop-tac-voi-hang-loat-doanh-nghiep-viet-nam-1353085.tpo
https://ictnews.vn/cntt/nuoc-manh-cntt/microsoft-hop-tac-chien-luoc-voi-saigontel-dua-cong-nghe-thong-minh-den-doanh-nghiep-san-xuat-175792.ict
https://baomoi.com/microsoft-viet-nam-va-saigontel-hop-tac-phat-trien-khu-cong-nghiep-thong-minh/c/28864013.epi
http://www.sggp.org.vn/microsoft-viet-nam-saigontel-va-tech-data-hop-tac-chien-luoc-563480.html
https://www.youtube.com/watch?v=eO3znvC1Yds&feature=youtu.be
PR Dept.