In 2018, SAIGONTEL focuses on real estate business, which promotes the development of smart buildings throughout the country. In early August, SAIGONTEL has started construction of SAIGON ICT II building at Quang Trung Software City, and in 2019 SAIGONTEL will continue to invest in building the 300A-B Nguyen Tat Thanh Building, District 4, HCMC…
The capital contributor to SAIGONTEL in this project is Freedom Developers - a real estate business and investment company established in Australia, with extensive experience in the business development. With a large number of large-scale projects successfully distributed both in Australia and overseas, such as Shunshine Central, Letchworth Complex, Welwyn Tower in Victoria; Vicinity Shopping Centers in Victoria, Queensland and Western Australia; Springvale Shopping Center, Manchester Unity Building in Victoria; Rivera Point, Villa Rivera and SAIGONTEL project - 300AB Building in HCMC.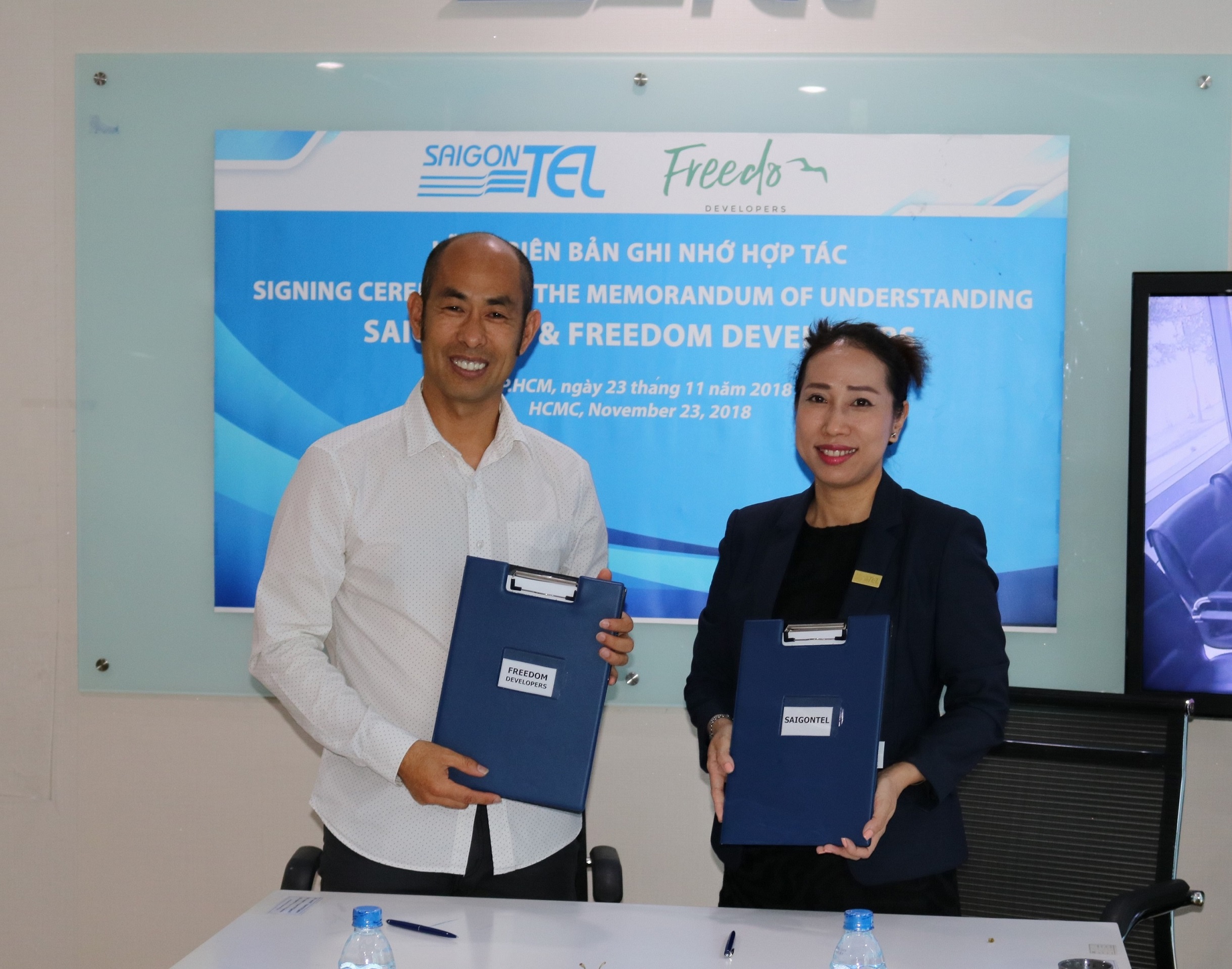 To commemorate the cooperation between SAIGONTEL and Freedom Developers, in the morning of 23/11/2018, at SAIGONTEL office 12 Pham Dinh Toai, HCM City, the two sides jointly signed the memorandum of cooperation with the commitment and clearly defining the roles and responsibilities of the parties involved in the investment and development of the Office Building - Commercial Center - Apartment Building at 300A-B Nguyen Tat Thanh. In particular, FREEDOM will play the role of providing project development ideas, project management and management. SAIGONTEL will also be responsible for the overall operation of the Company and the Project. For the marketing of the project will be carried out by both parties. The signing ceremony took place in the air successfully, since the relationship between the two sides will be increasingly tightened and tight, together development cooperation.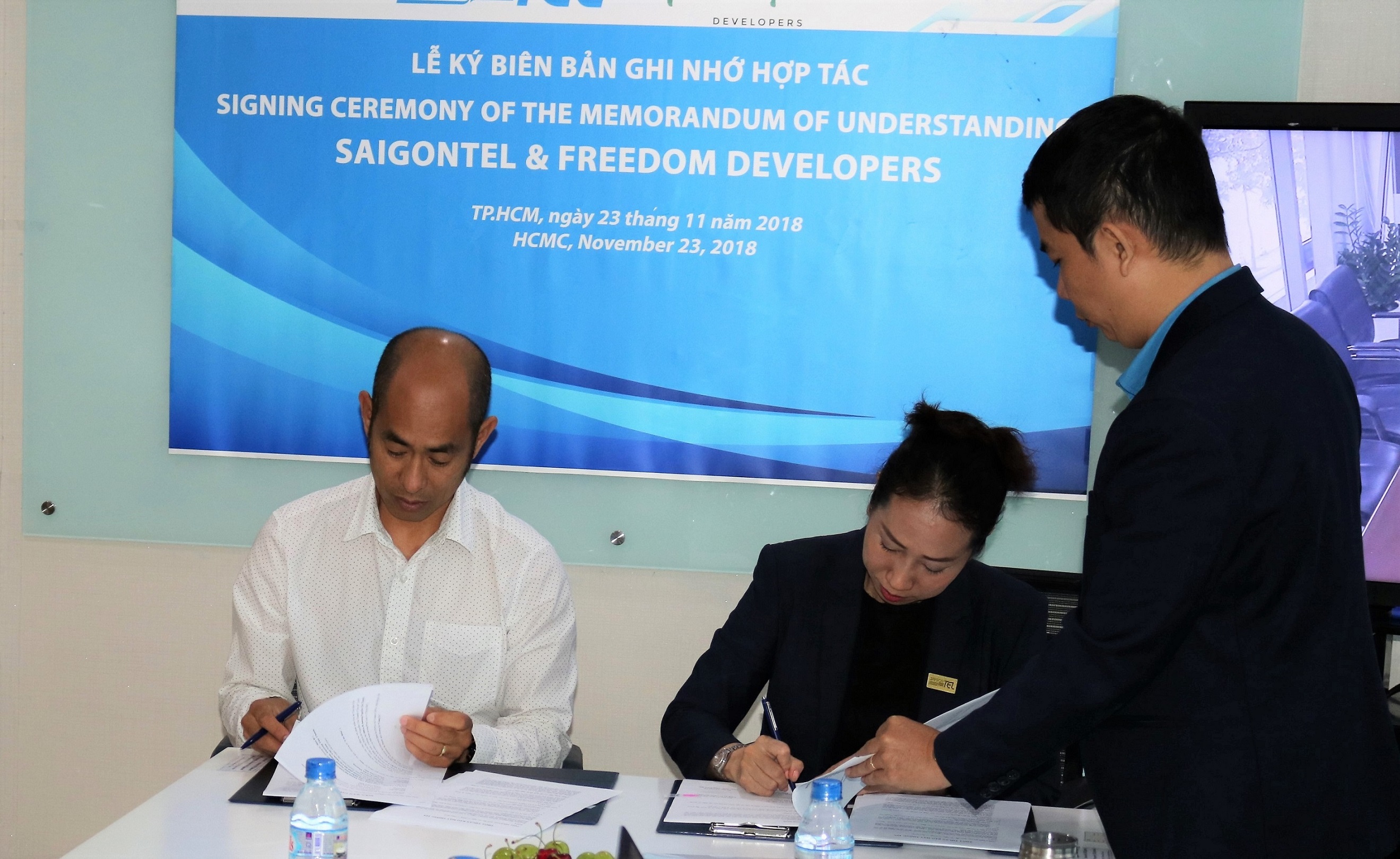 Ms. Nguyen Cam Phuong - CEO of SAIGONTEL and Mr. Vo Van Vu CEO of FREEDOM signed Memorandum of Understanding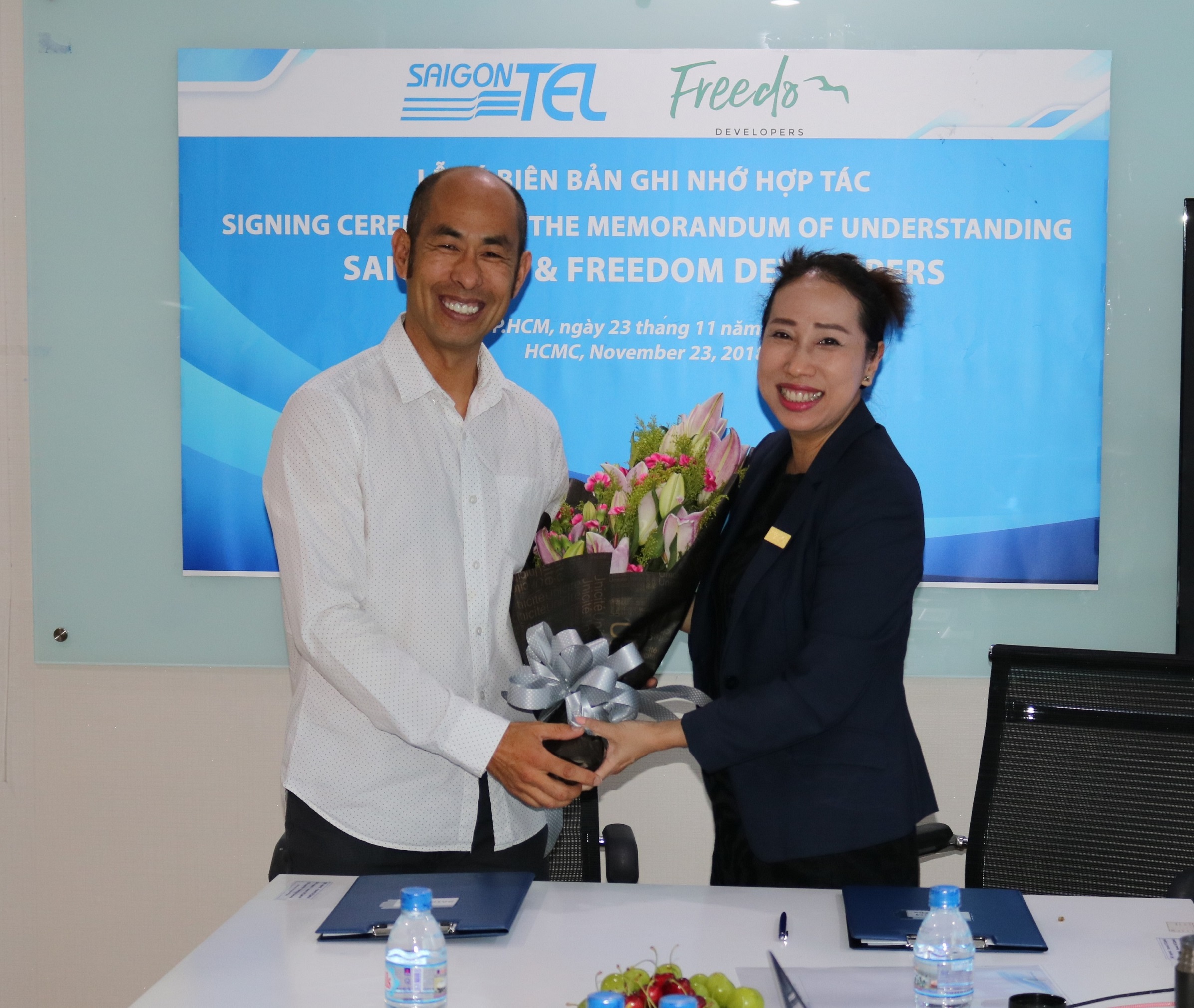 Ms. Nguyen Cam Phuong gave flowers to Mr. Vo Van Vu
Members attended and witnessed the signing ceremony
Project 300A-B Nguyen Tat Thanh building with 3 basements and 30 floors, built up to 75217 m2, including 3 basements for parking, 8 floors for commercial services, 11 floors Rental room and 11 floors apartment. The building is located on the main road of District 4, a peninsula-shaped district surrounded by three river sides, which is an area of ​​interference and convenient transportation through surrounding areas such as District 1, District 2, District 5. , District 7.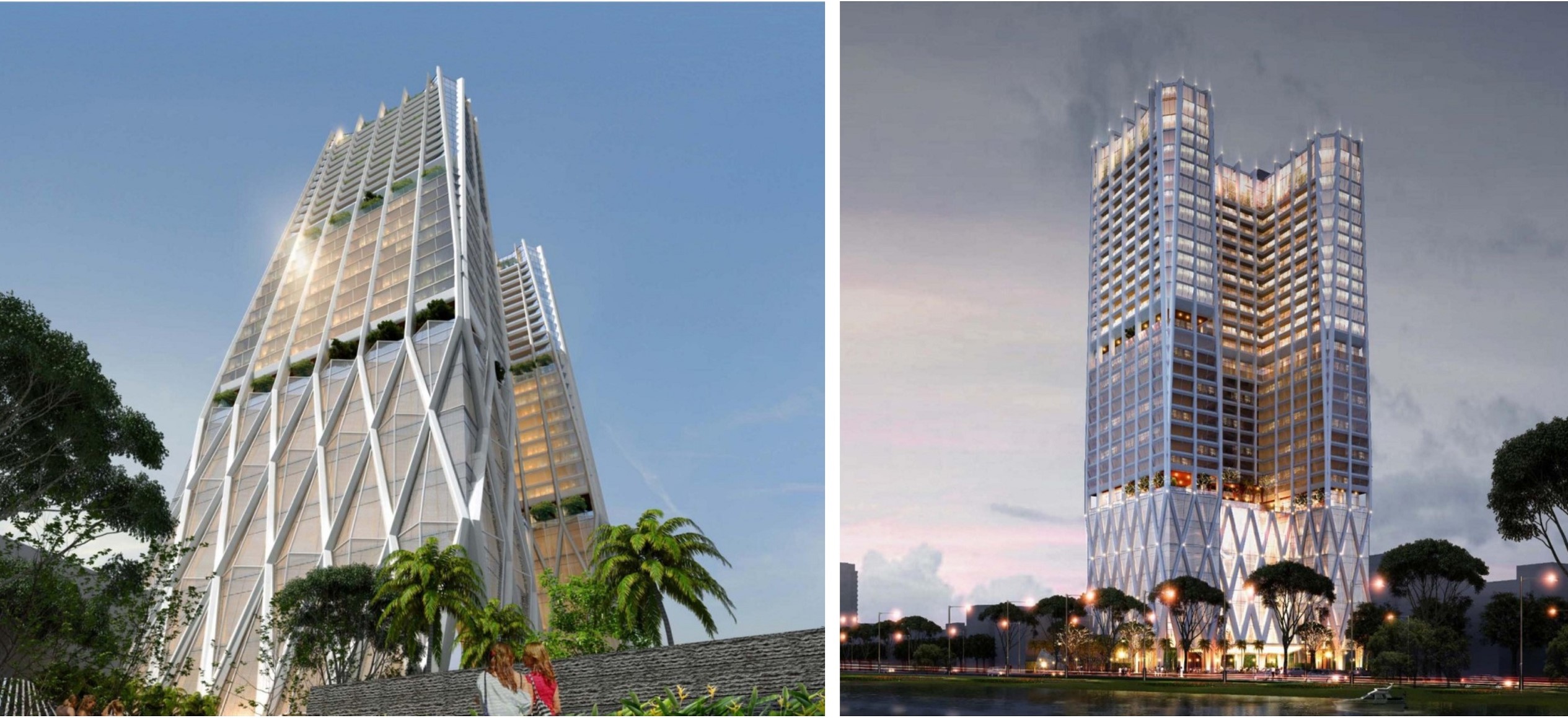 Perspective of building 300A-B Nguyen Tat Thanh building
With a total investment of VND180 billion, the 300A-B Nguyen Tat Thanh Building promises to become a modern, smart, high-quality facility for its customers
PR Dept.