On 16/10/2018, at Niu Village (Thuong Trach Commune, Bo Trach District - Quang Binh Province), Mr. Phan Van Giac - Chief Representative of SAIGONTEL HCMC Office and also the representative of SAIGONTEL sponsor was accompanied by Tran Tieu Vy and Sen Vang Company in the implementation of the project named "DAT TEN GIAC MO" for people in Niu Village.
Niu Village with 31 households, 211 people, 100% poor households do not have national grid, no roads, no schools, especially no clean water. All daily activities such as bathing, eating and drinking with Ca Roong stream are not hygienic as well as water quality.
With this project, SAIGONTEL will be a co-operator with Sen Vang Company to dig wells, build clean water treatment system, purify water, bring water to clean water for ethnic minorities and wells. Clean water is also the dream of the people of Niu Village, Quang Binh province.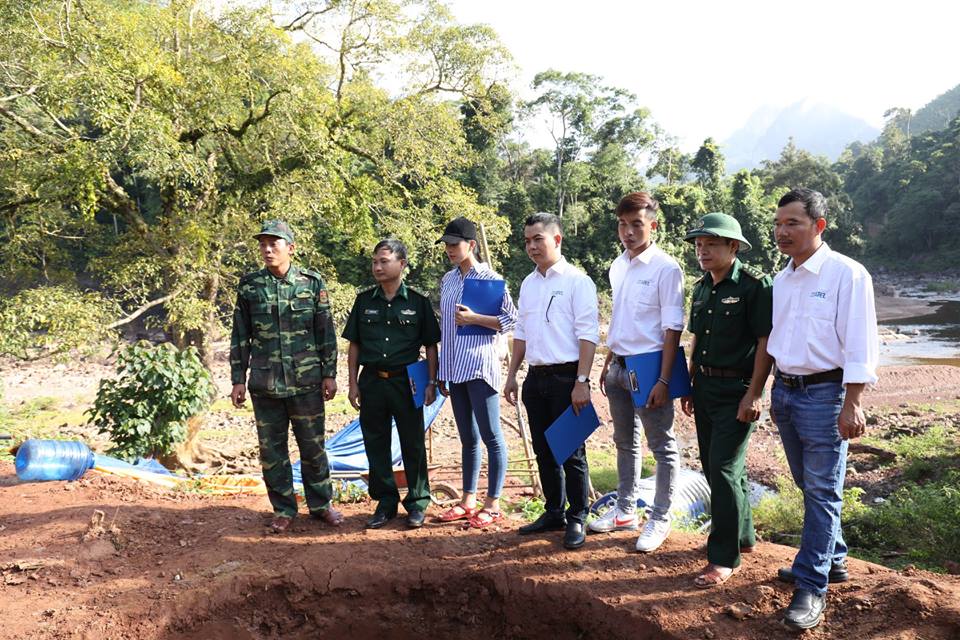 Mr Phan Van Giac and Miss Vietnam Tran Tieu Vy at Niu Village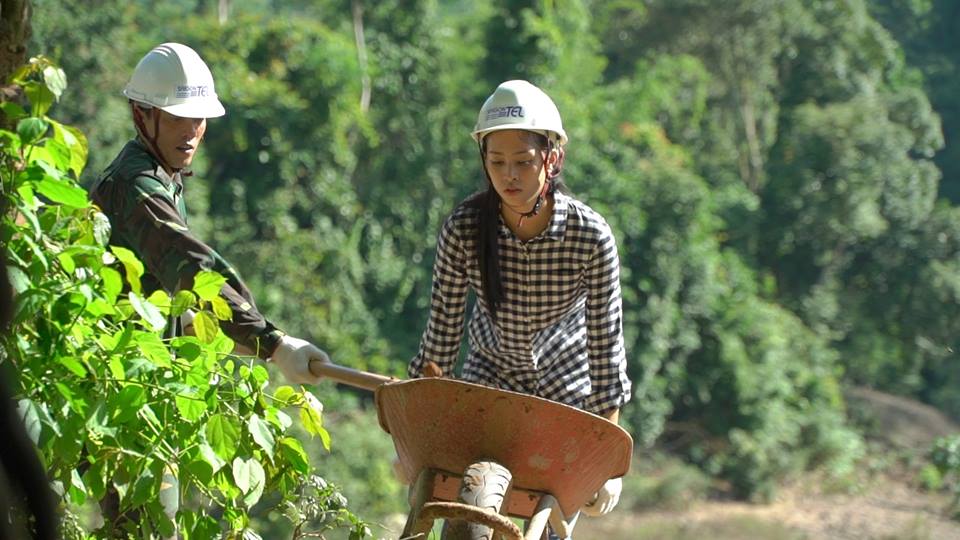 Miss Vietnam Tran Tieu Vy was supporting the digging well
SAIGONTEL continues to write a dream for a family in Thanh Hoa province where Ms. P, a dioxin-affected victim, is currently being cared for in a nursing home, despite a difficult life. But she still cherishes dreams about the good things in life.
In addition, representatives of SAIGONTEL had a meeting with Miss Vietnam Tran Tieu Vy at SAIGONTEL Office, 12 Pham Dinh Toai, HCMC.At the meeting, SAIGONTEL also made some positive comments on the project that Miss Vietnam Tran Tieu Vy made.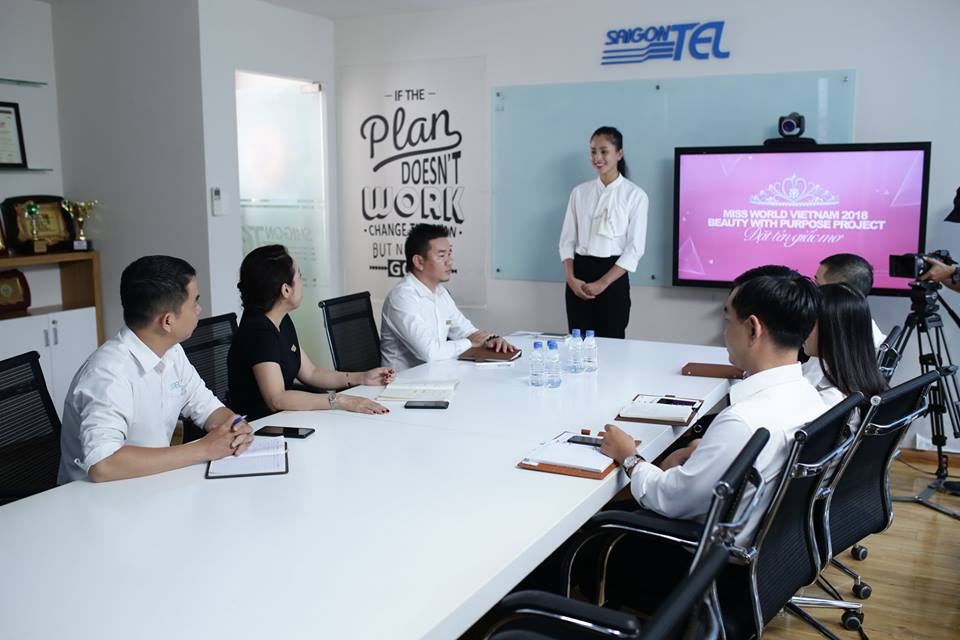 This project is speeding up to complete the time for Miss Vietnam Tran Tieu Vy to take the project at the contest Miss World 2018.
PR Dept.