In 2018, the Charity Fund named "Khat Vong" has established by SAIGONTEL's BOD with the desire of expanding charitable activities, build more meaningful and practical programs to call for donations from the sponsors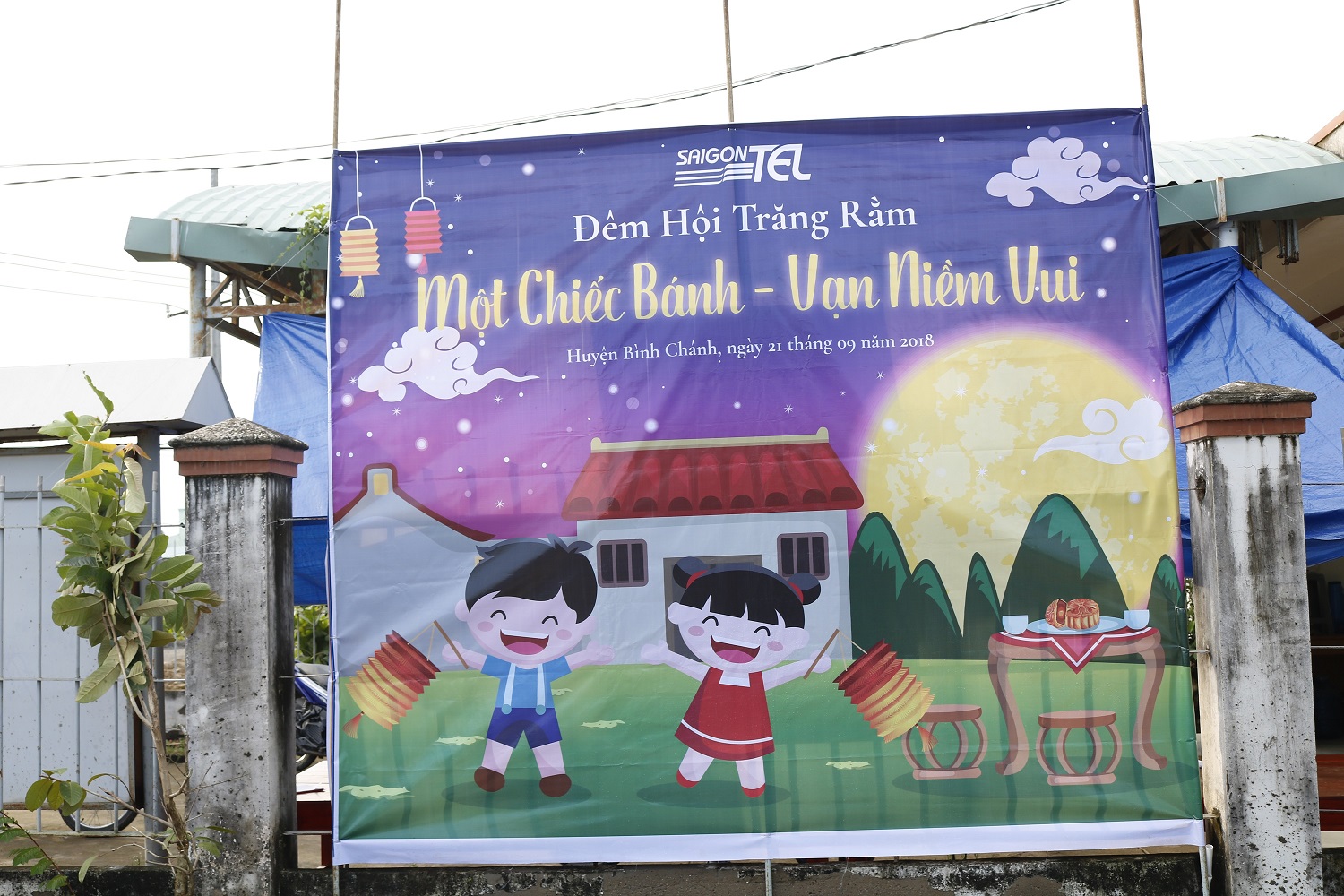 Full Moon Festival "Mot Chiec Banh - Van Niem Vui"
On Mid-Autumn occasion, on 21/09/2018, Both of Khat Vong, SAIGONTEL and Executive Committee of Hung Long Commune held Full Moon Festival "Mot Chiec Banh – Van Niem Vui" for around 200 students of Hung Long Commune, Binh Chanh District.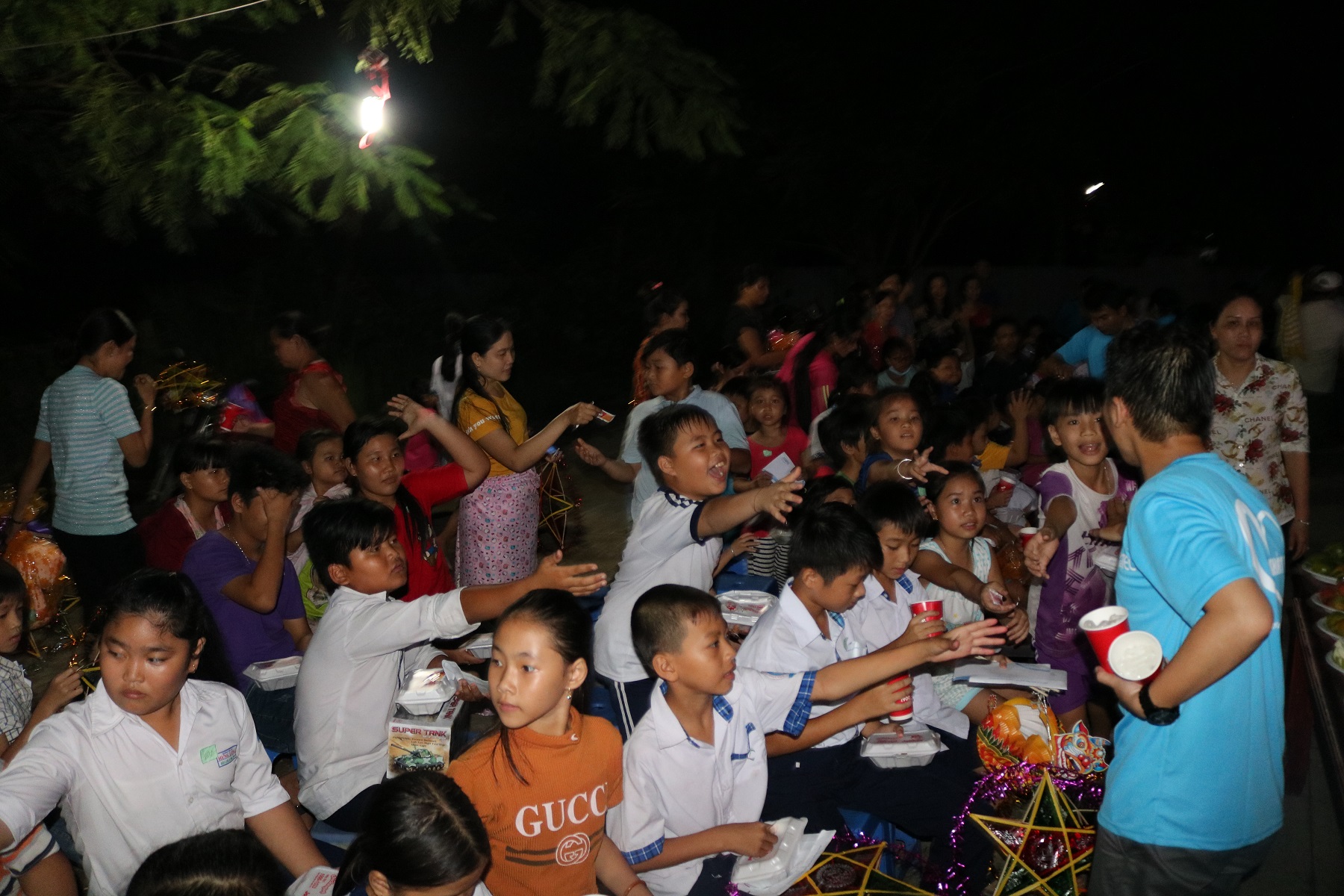 The festival was a great success with representatives of Hung Long Commune Committee, representative of SAIGONTEL, representatives of the Khat Vong together with all SAIGONTEL employees of Ho Chi Minh Office and its member units.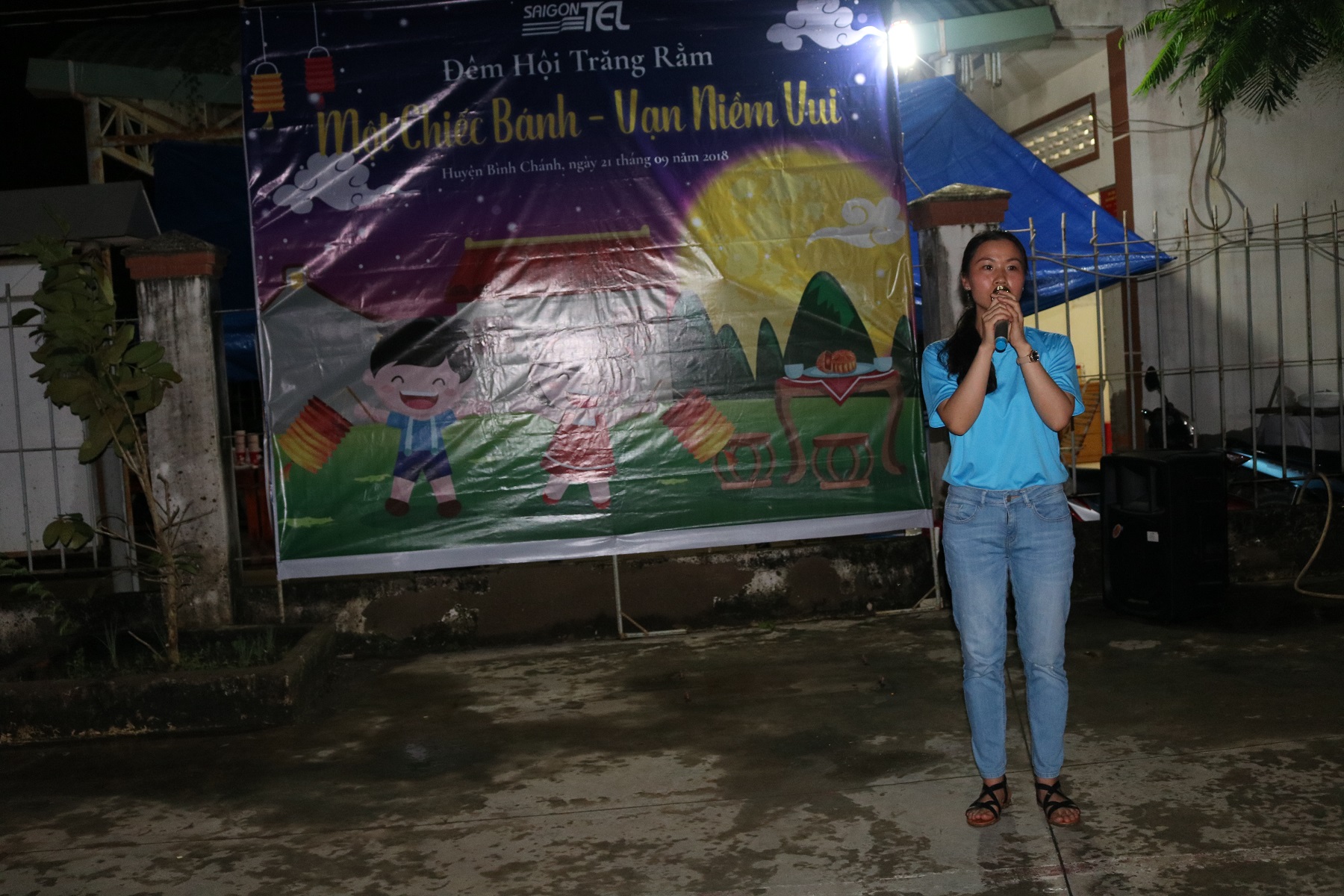 The speech of Ms. Pham Thi Le - The Fund's chairman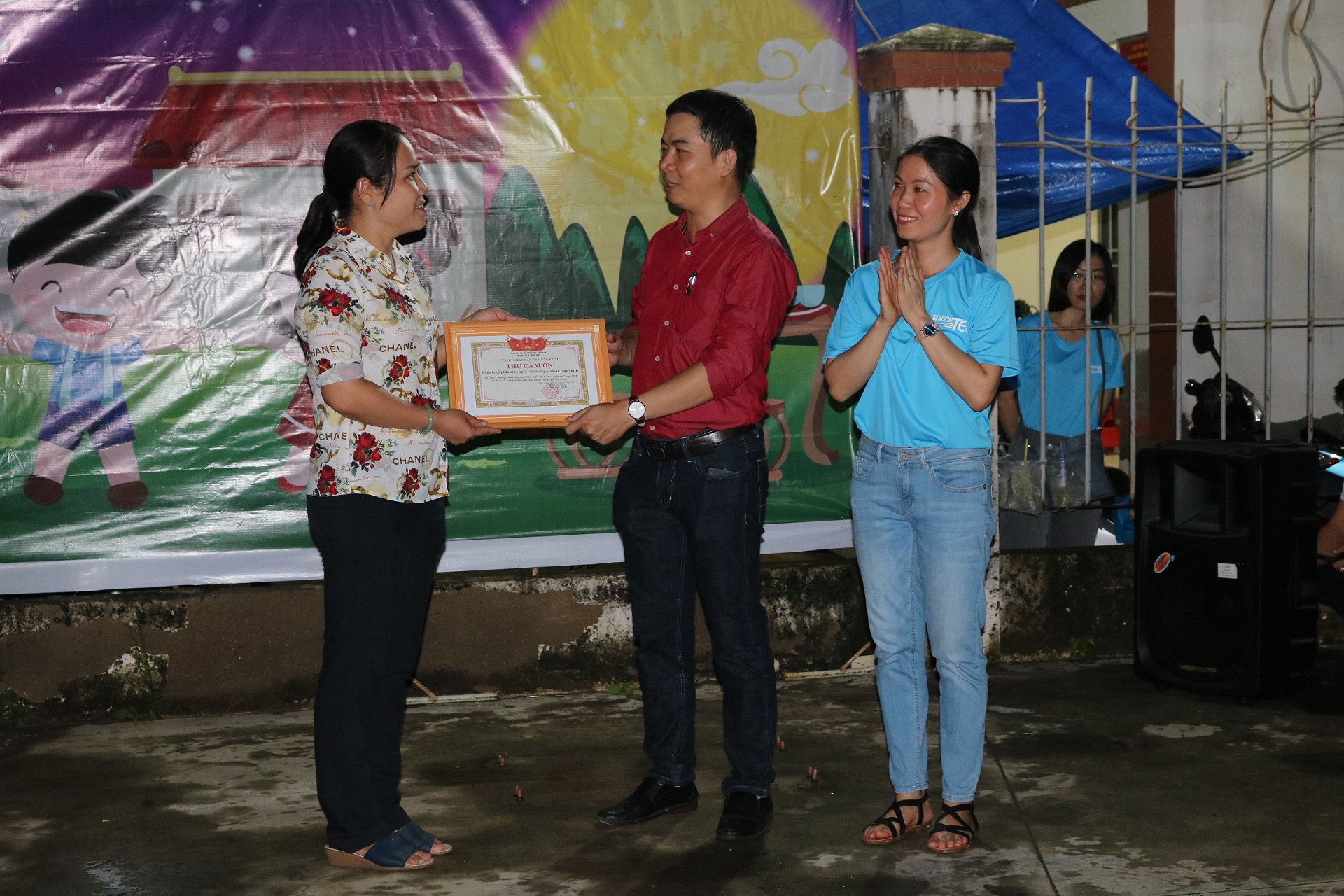 Representative of Hung Long Commune Commune, Binh Chanh District, presented certificates of merit to representatives of the Desire Fund and representatives of SAIGONTEL Company.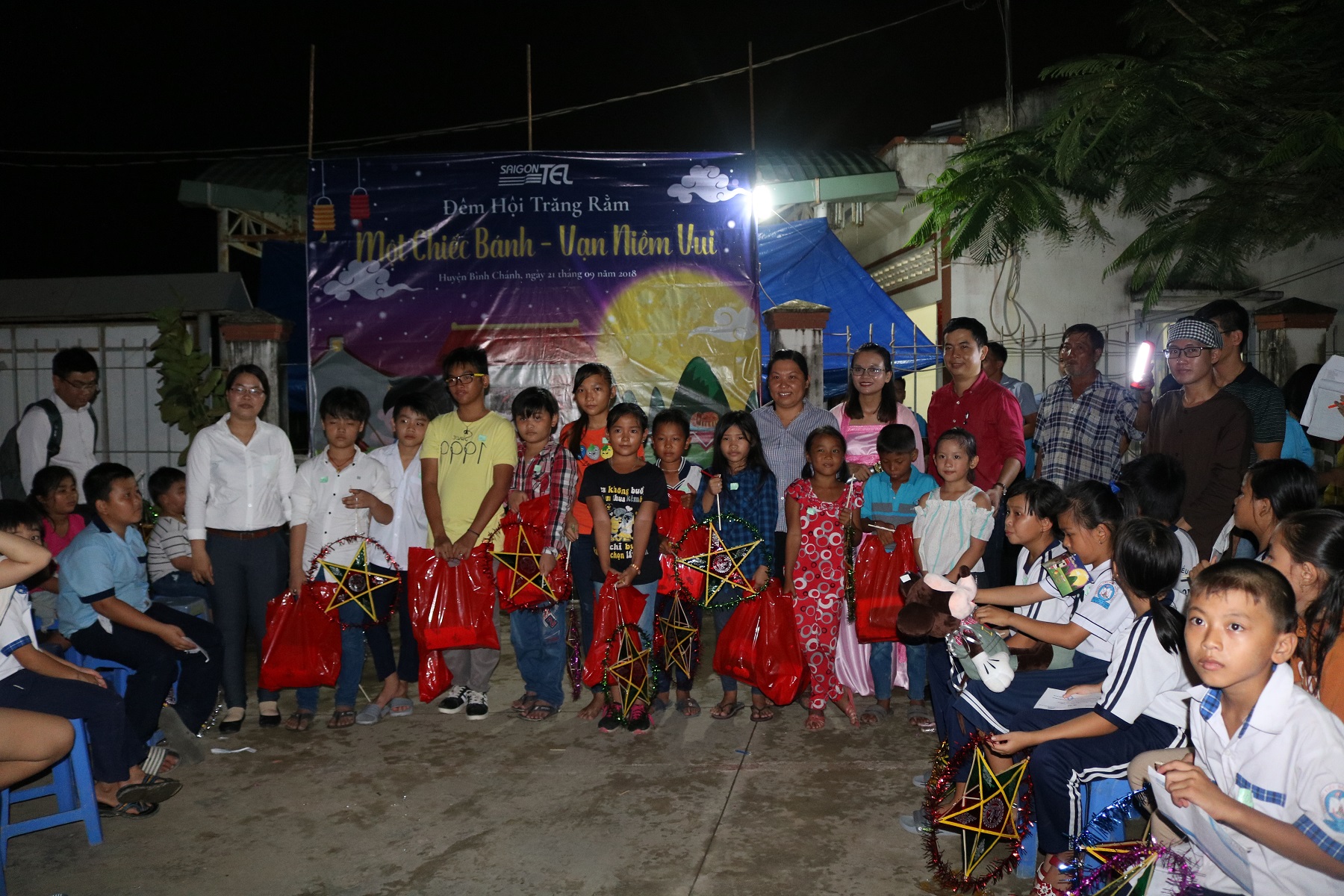 Give 20 gifts to stundents of Charity Class
After launching the program on 14/09/2018, together SAIGONTEL HCM employees made 200 mooncakes to give to the students during the full moon festival. In addition, Khat Vong also prepared 20 gifts including school supplies for the students of the Charity Class in order to encourage learning.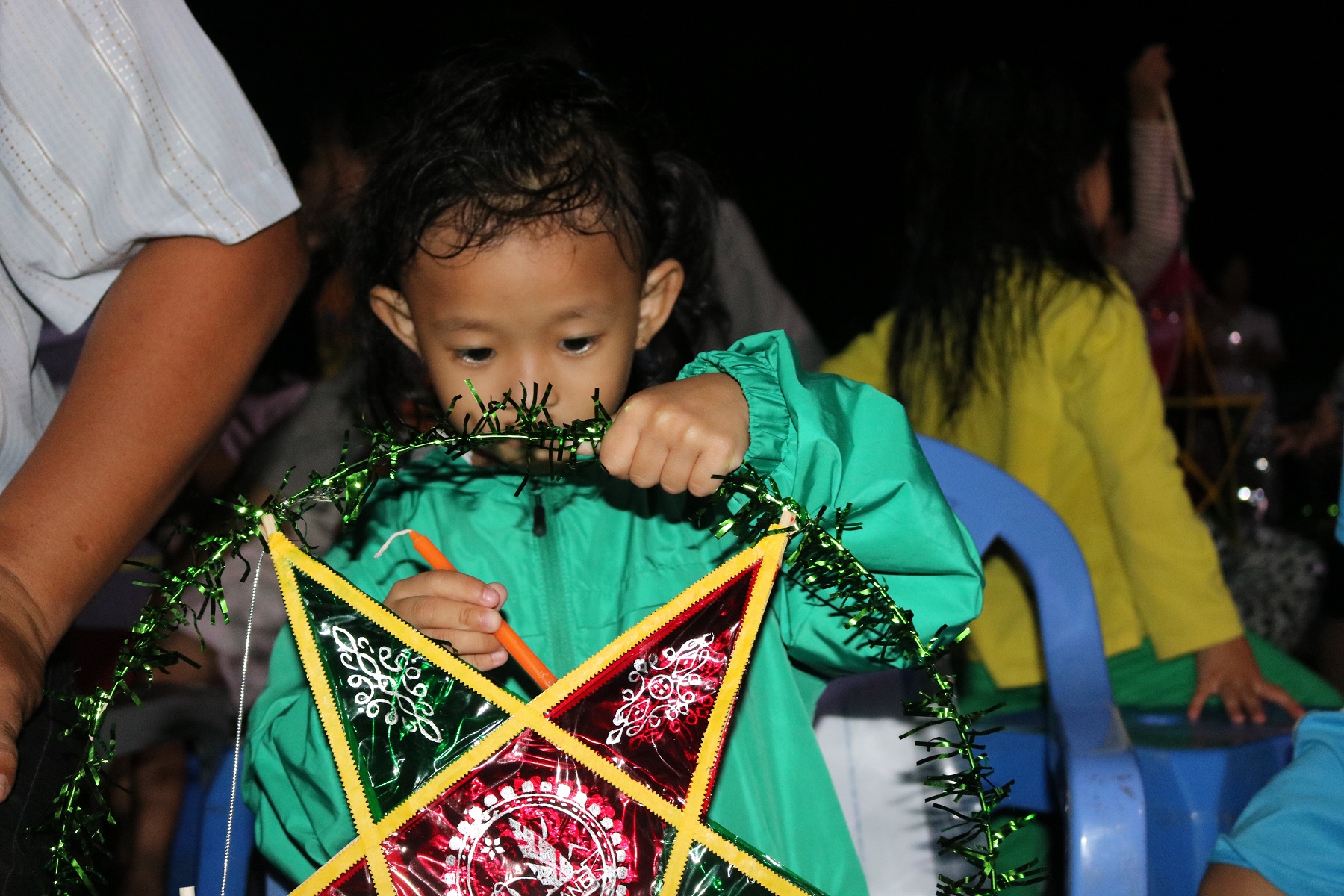 The festival for around 200 stundents of Hung Long Commune, Binh Chanh District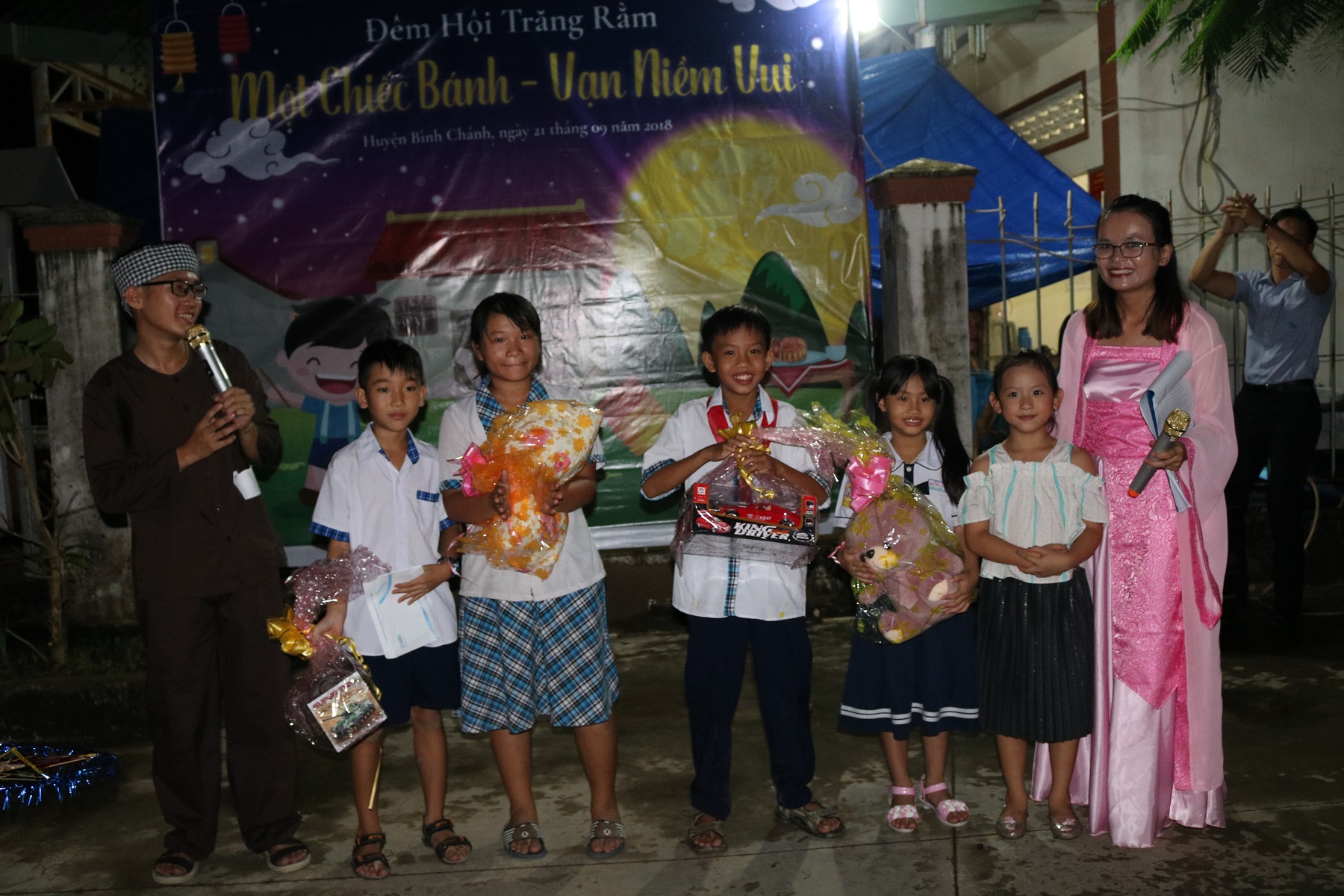 Come to the night festival, the children are watching lion dance, participating in the attractive mini games, together having dinner. Organizing the Mid-Autumn Festival to give them a warm, meaningful night, creating a useful playground. Through the festival, the Organizing Committee also wishes to contribute to the education of the children about the traditional cultural values of the nation, creating opportunities for children to exchange, and love each other.
Following images: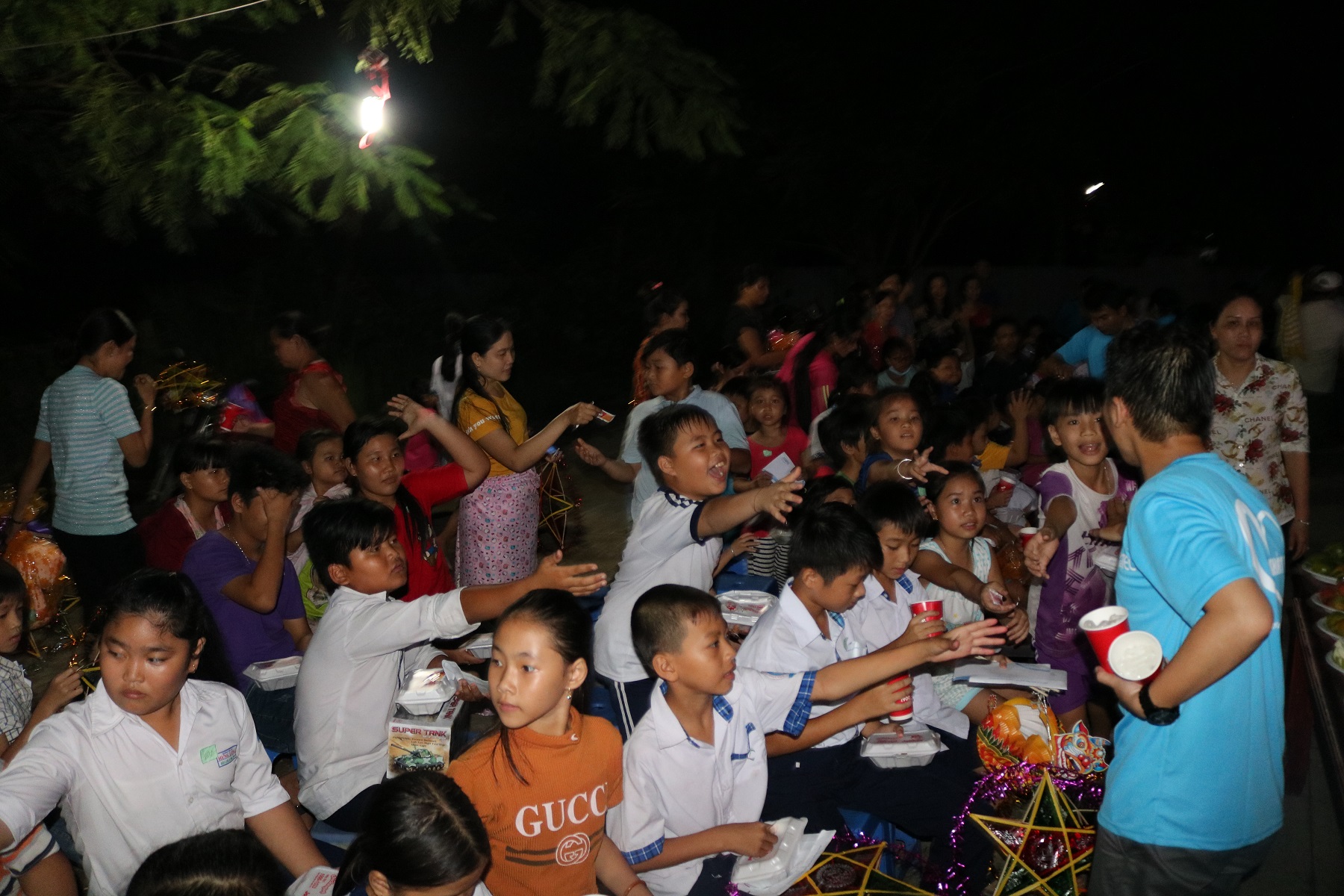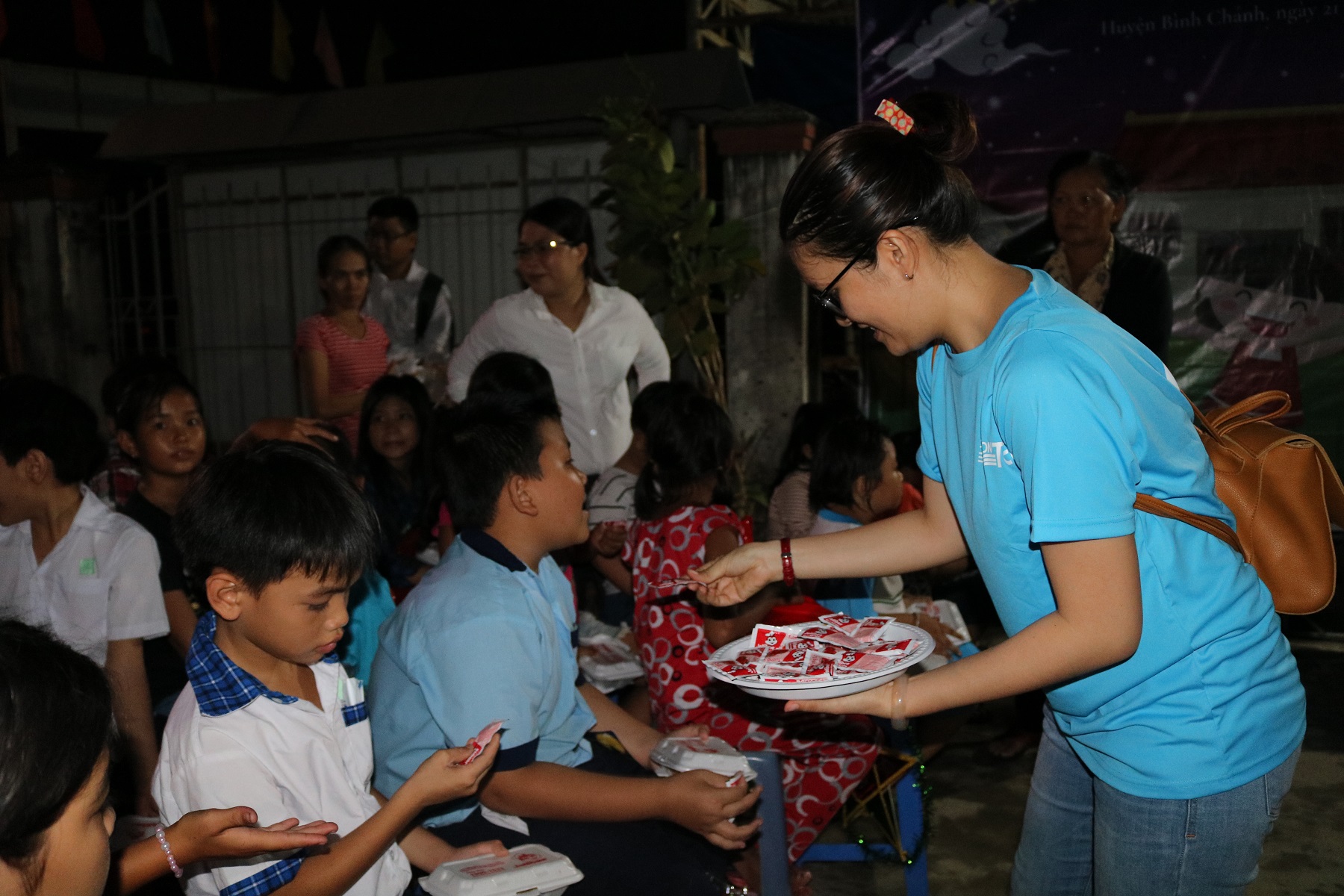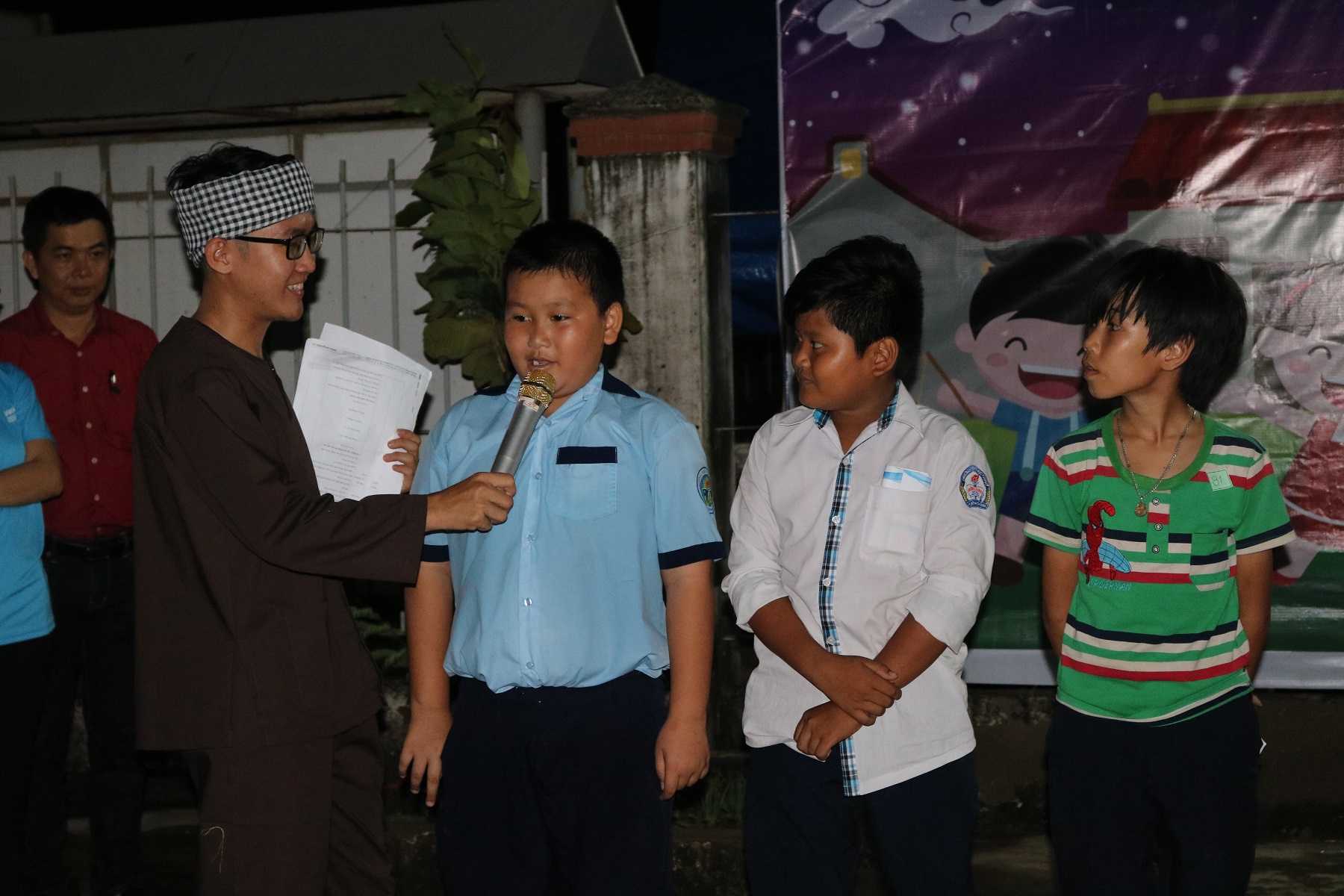 - PR Dept. -