On March 24th, at the Hung Vuong University, a signing ceremony was held between SAIGONTEL and Hung Vuong University within the framework of the scientific seminar "Human Resources for the 4.0 revolution".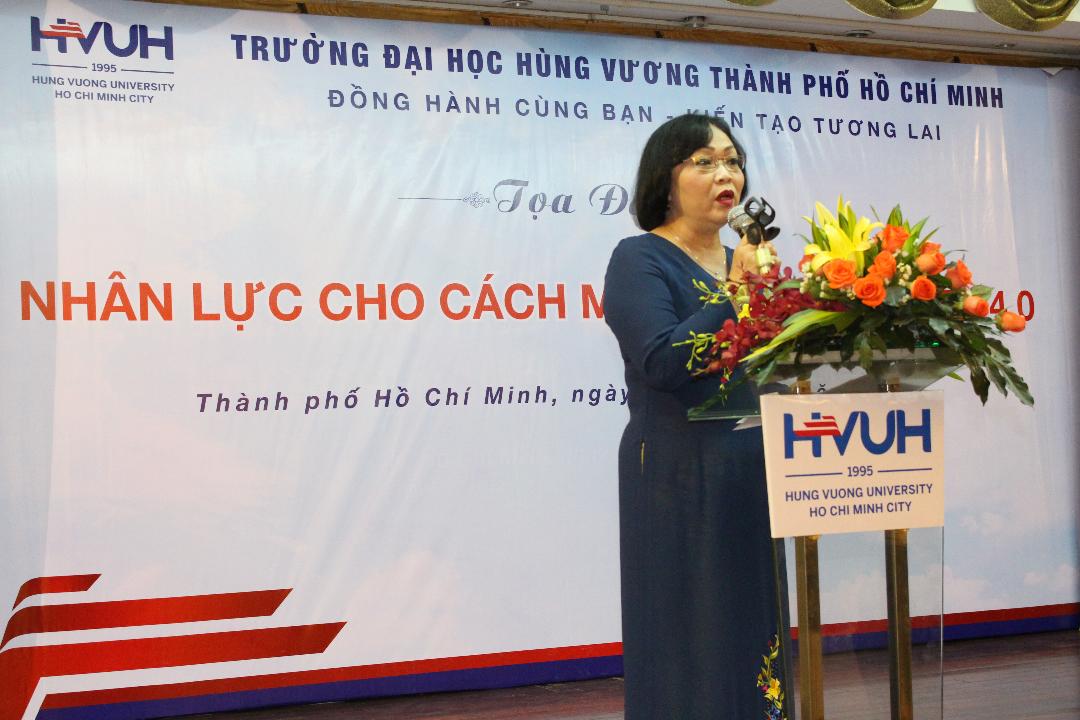 The purpose of the seminar is to promote and advance long-term cooperation in education, career guidance, admission counseling and other policies for high school students to support professional work and training Human Resources for business ...
The seminar was also attended by speakers, many invitee from business leaderships, hospitals, scientists, university and college educators, and press agency...
Understanding the development of university education in the era of industrial revolution 4.0, Hung Vuong University develops ours training program according to orient application, update knowledge continuously as always; professors have to be creative in teaching and learning methods.
In the seminar "Human Resources for Industrial Revolution 4.0", with many businesses, domestic and foreign enterprises, SAIGONTEL is also one of the enterprises has signed cooperation with Hung Vuong University. The purpose is to provide students with the opportunities to learn, practice early to catch up latest knowledge as well as to support the learning and other conditions to help students study well.
SAIGONTEL always considers human resource training and development to be a strategic factor, because people are considered as an important resource to create competitive advantage of enterprises. The signing ceremony with Hung Vuong University will be an opportunity for SAIGONTEL to recruit top-quality employees in the future to meet the company's continuous expansion.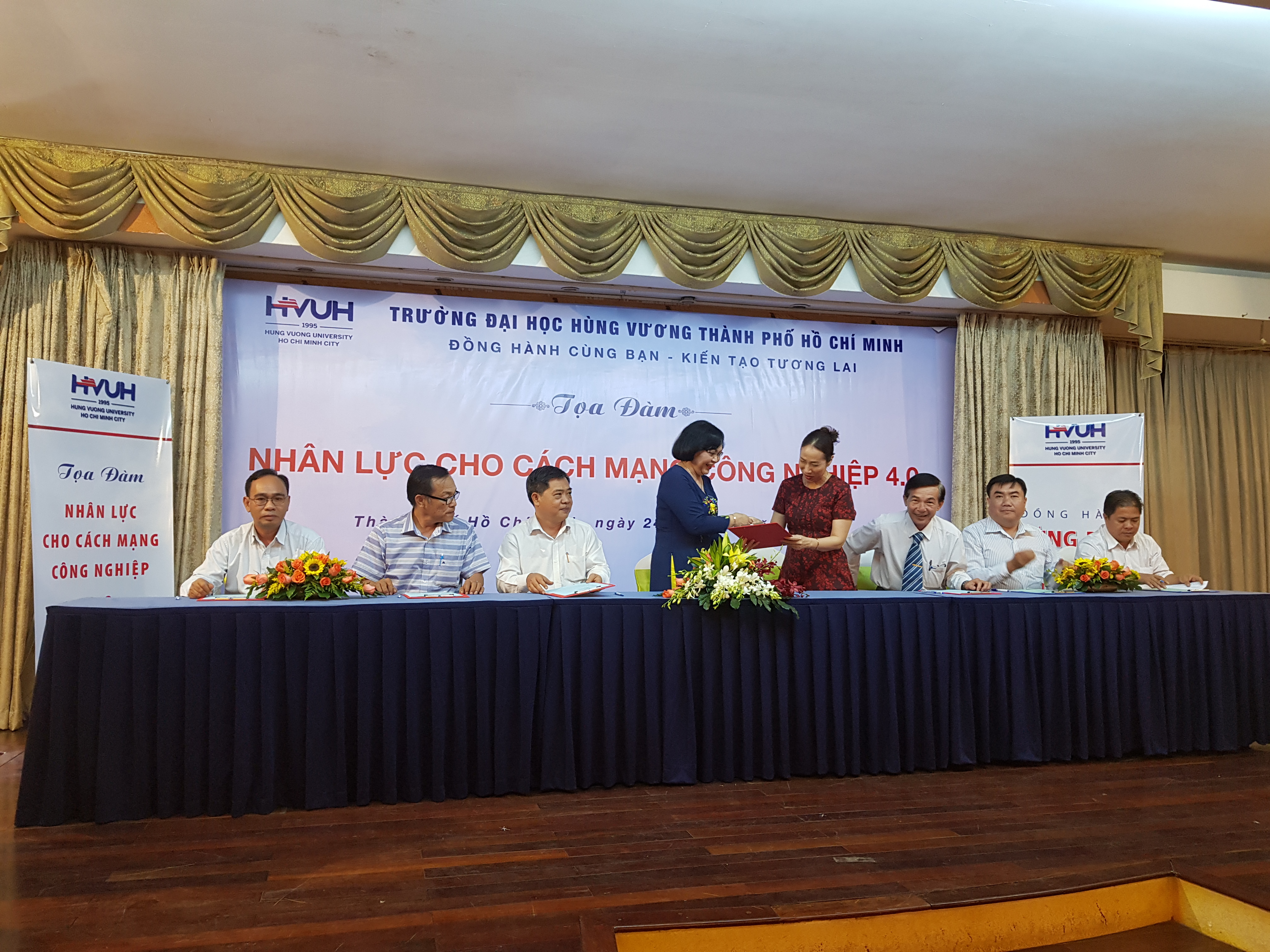 HCMC Hung Vuong University was established in 1995. With the motto "Investment not for profit", building schools according to the model of famous university in the world. Since its inception to 2015, the university has about 14,000 graduates who have stable jobs. Many activities such as students have won high awards include Eureka Award, National Mathematical Olympiad, youth union or students' association activities have been ranked the top by The Ho Chi Minh Communist youth union for many years. By 2030, Hung Vuong University will become a multi – disciplinary, high – quality university, which ranked in the region. It actively integrates regional and global education that creating conditions for students to study in knowledge economy.
- PR Dept.-