At 18:00 on November 07, 2017 In the framework of the Connect W 2017 conference held in Korea with the theme "Building Strategic Alliance and Global Network" chaired by the Ministry of Science and Technology Information Korea, Saigon Telecommunication &Technologies Corporation (SAIGONTEL) has officially signed MOU with ANETCOM HQ and KDIGITAL Company with ANETCOM HQ one of the companies providing wifi solutions and KDigital one of the companies that owns Top Korean digital content rights in the presence of representatives from the Ministry of Information Technology and senior government officials of the Republic of Korea.
Connect W 2017 is Asia's third annual event to promote global alliances and new business opportunities between telecom operators and ICT companies. Recognized as an information technology powerhouse, the Korean market is renowned for testing information-driven products in the fields of communications, semiconductors, electronics, computer technology and games.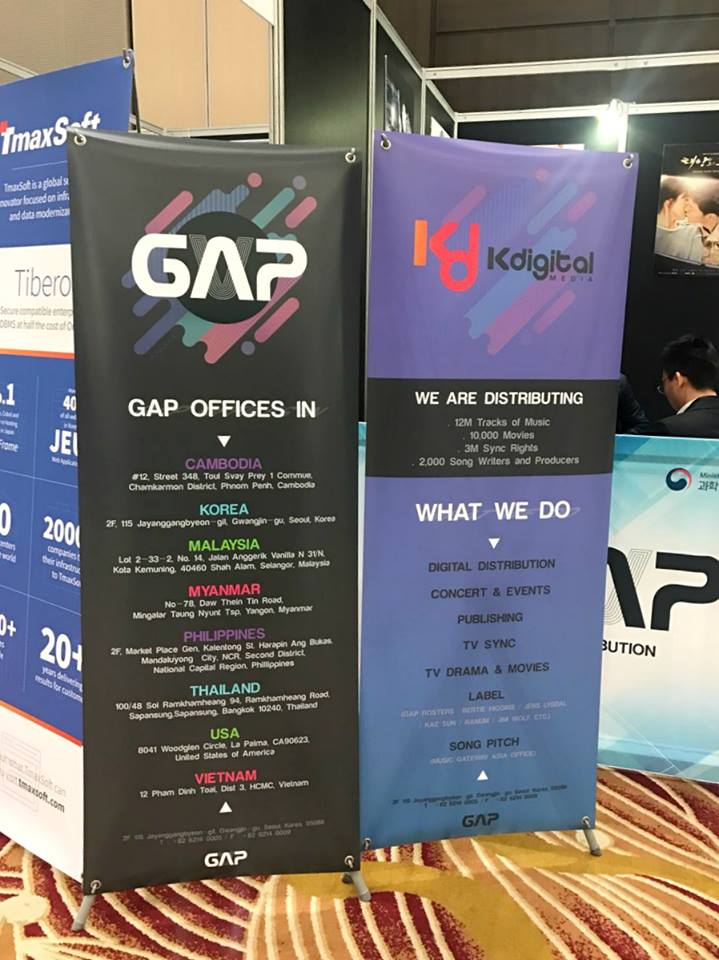 Connect W 2017 conference in Korea
After the signing ceremony, SAIGONTEL and ANETCOM will carry out pilot development of wireless transmission stations and solutions in all houses and industrial parks under the investment and management of SAIGONTEL to provide services. High quality: services for 2G, 3G, 4G; television services; WIFI; Value added services such as fire alarm, smoke alarm, gas concentration, IP Phone, access control service, Smart Home IOT, ...
SAIGONTEL has signed MOU with ANETCOM HQ
The cooperation between SAIGONTEL with KDIGITAL will become the exclusive partner in Vietnam to build and operate digital content licensing portals in Vietnam and in the medium term is the international market, especially in the background. Entertainment includes: music, movies, live shows, international shows.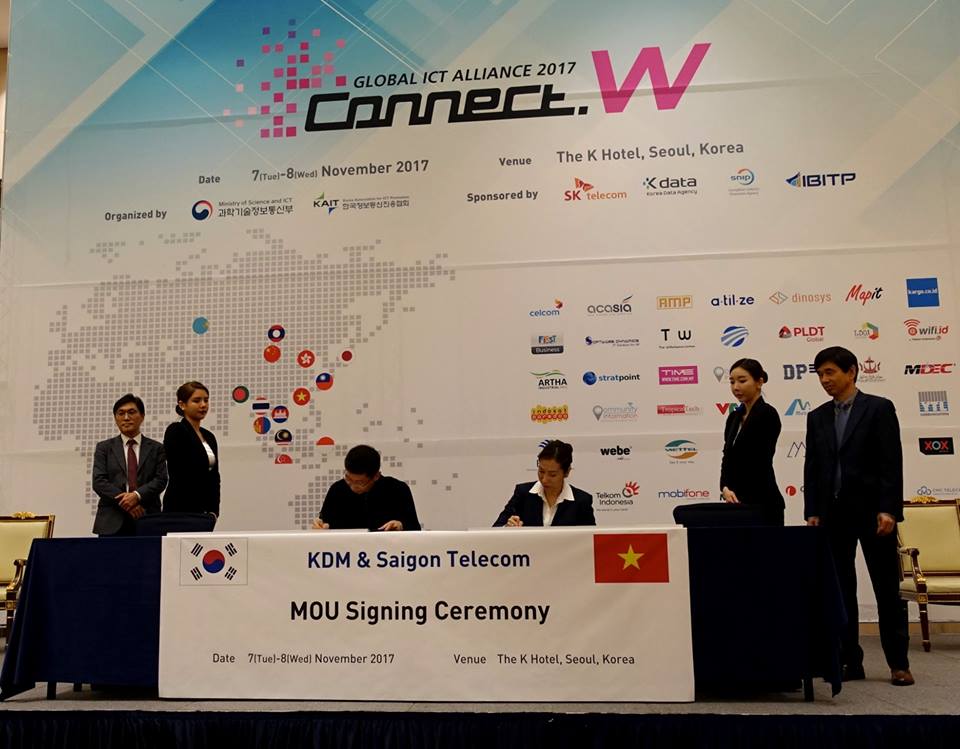 SAIGONTEL has signed MOU with KDIGITAL
In addition to the strengths and experience in investment management of industrial estates, providing services related to telecommunications infrastructure, SAIGONTEL is gradually demonstrating the capacity when expanding investment in the field of application of information technology news, investment Real estate smart buildings, in cooperation with leading partners provide integrated solutions for customers.
The signing of ANETCOM, KDIGITAL and a number of leading technology and telecommunications companies have proven SAIGONTEL's reputation and resources, as well as affirming the right strategy towards the goal of becoming one the leading technology and telecom service providers in Vietnam.
ANETCOM Korea is one of the leading wireless solution providers in Korea. The development of the company is closely linked to the Korean and Philippine markets. The next market for ANETCOM will be Vietnam and Thailand. In Vietnam Anetcom officially proposed to cooperate with SAIGONTEL to provide services nationwide.KDIGITAL is the company that owns digital content and digital content licensing with more than 12 million digital content, feature films, collaborations, and licensing fees in major countries such as India, Thailand, China, Cambodia …