Closing the SAIGONTEL OPEN 2018 football tournament in the North
In the afternoon of October 13, 1818, the closing ceremony of SAIGOTEL OPEN 2018 took place at the Thanh Phat stadium in Hanoi, ending the two months of competition of the teams, 10 teams with sports spirit. 4 excellent teams in the round including SGT HN, SEAGATE, CENLAND and SBG.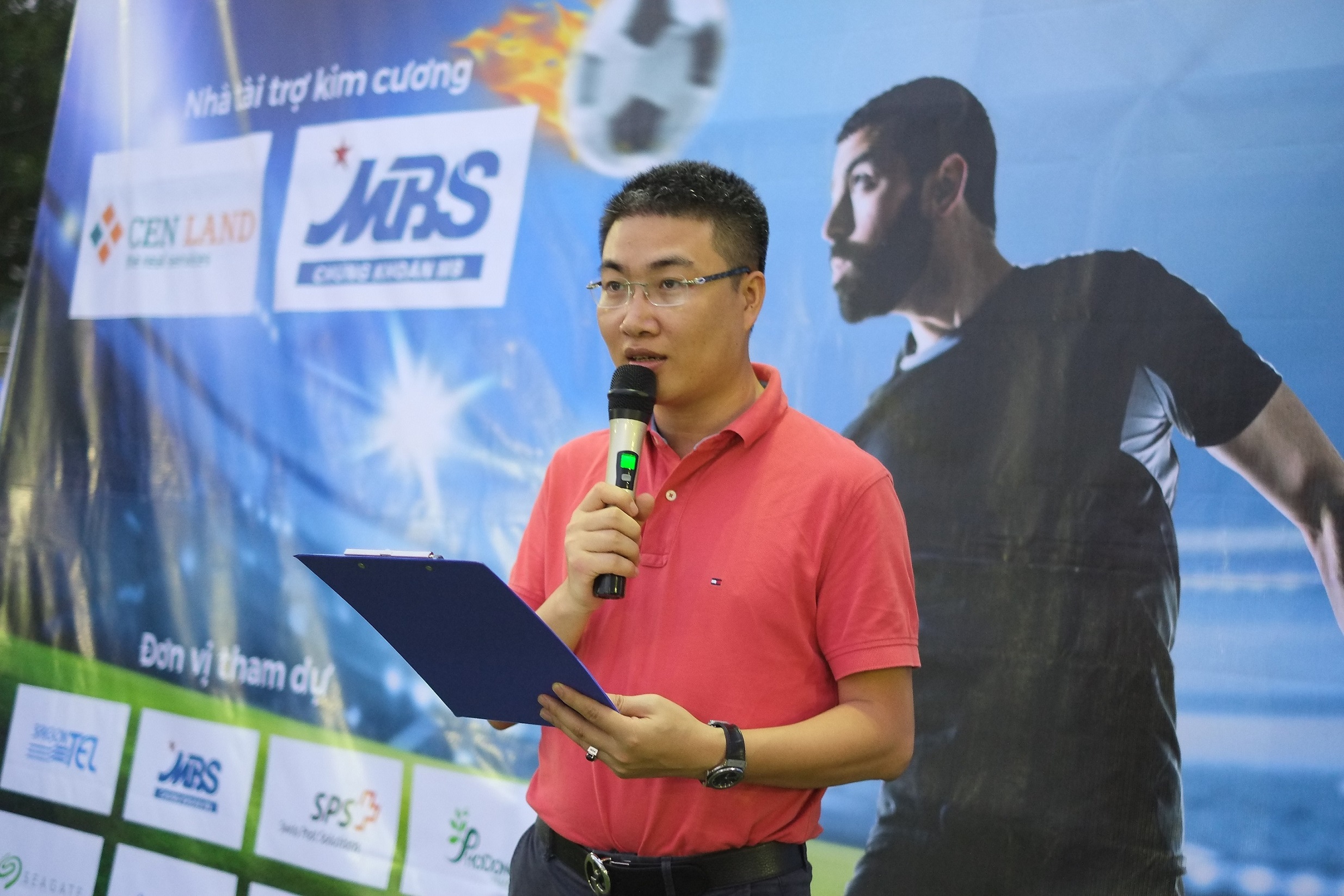 Mr Pham Van Luc - Chief of Organization Board at the ceremony
Result SAIGON OPEN 2018 AREAS OF NORTHERN REGION is as follows:
First prize: SBG team
Second Prize: CENLAND Team
Third Prize: SEAGATE Team
Fourth Prize: SGT HN team
Scorer Prize: Pham Dai Hoi (MBS Hanoi Team)
Excellent goalkeeper: Tran Anh Cong (SGT HN Team)·
First prize of Minigame 1 "HET MINH VI MAU SAC AO" belongs to SAMSUNG Team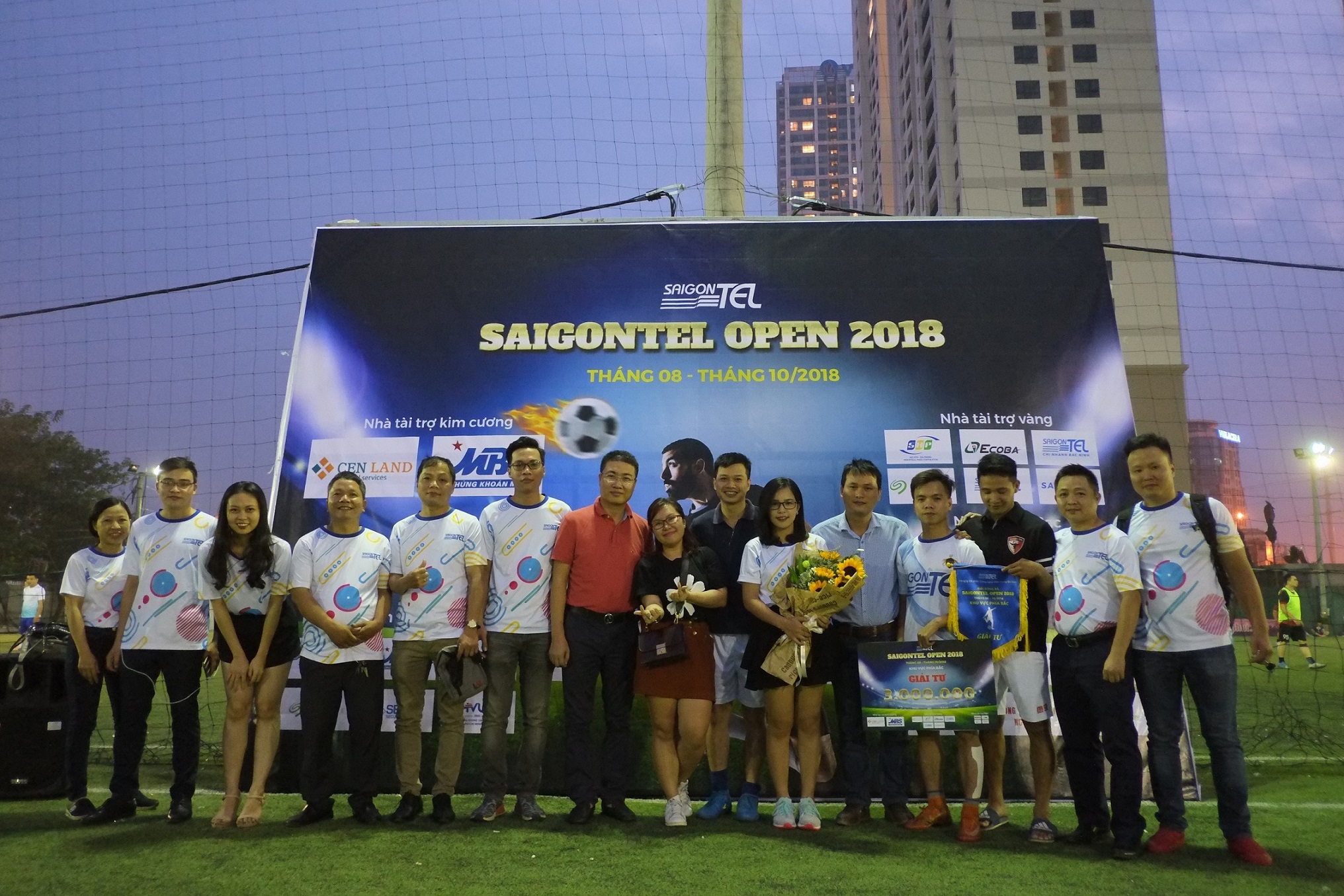 Members of Home team SGT HN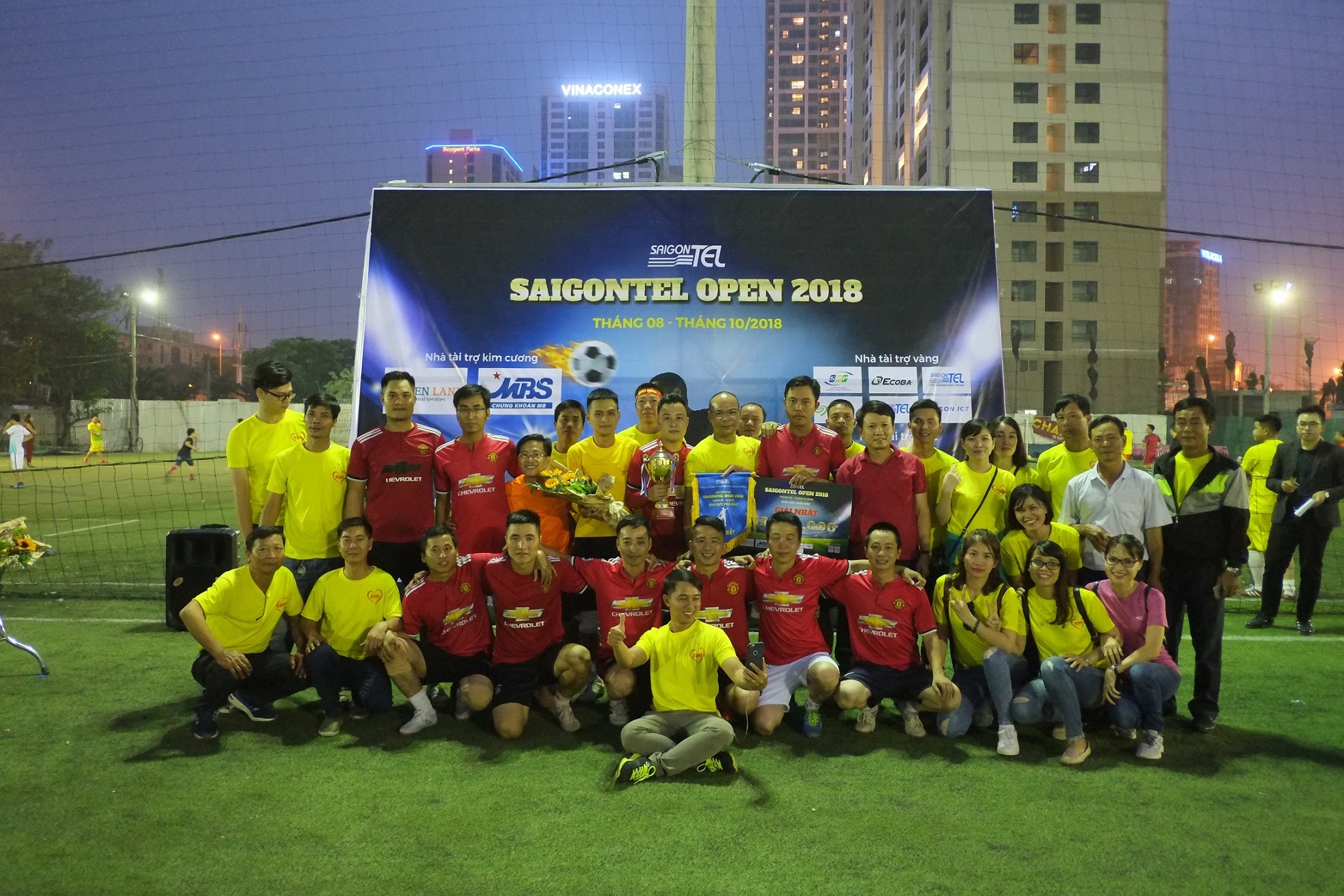 SBG Team
With this result, the SBG team will be present at Super Cup at the end of October in Ho Chi Minh City.
PR Dept.